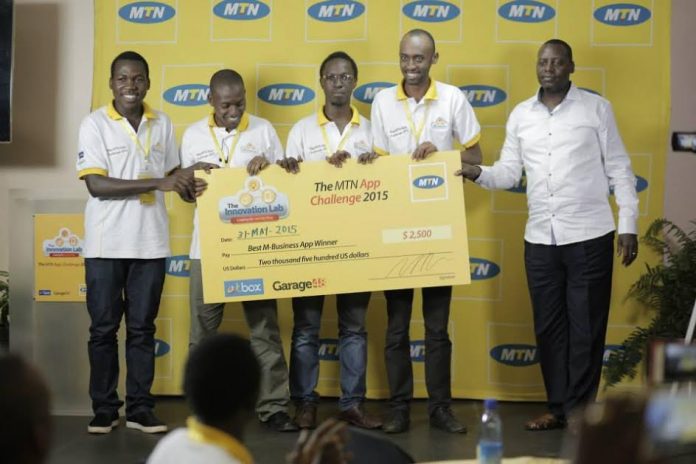 Weekdays can be stressful, the last thing you want to do on the weekend is laundry,  the bachelors and the bachelorettes can relate.  Sometimes this is made worse when the lady/guy that was supposed to help out  does not show up at all. But this is going to be history with the Yoza app, may people's laundry woes are over. We caught up with this amazing team to tell us about this Awesome innovation.
What in the world the Yoza app?
Yoza is a location based laundry service mobile app. What this means is that when you have dirty laundry, our app will help you find someone in your area to do the laundry.
Why of all names did you choose Yoza?
Yoza in Luganda and Runyankole means 'to wash', we wanted something that was easy to pronounce, something short and catchy. We went for a word that everyone with dirty laundry would immediately relate with, that's why we choose Yoza.
How does it work?
It's very simple, every time you want your laundry done, you go to our app and we shall be able to connect you to with someone to do your laundry. You will be able to call them and even pay them through the app using Mobile Money.
Who is behind this amazing app?
We are a team of 4 people, Solomon Kitumba (Web Developer), Kyuka Isaac (Android Developer), Hassan Nsubuga (User Experience Designer) and myself (Hustler).
What problems does it seek to solve?
Sometimes you move to a new place and can't access your previous laundry person, or sometimes they are busy doing laundry for another person or they took their child to the hospital but you have this pile of dirty laundry and you're too busy to start doing the laundry yourself. That's where we come in.
Do you see this app creating opportunities other than what it is meant for?
Definitely yes, anything can happen. Just for a fact right now the 25% of the laundry people we have signed up for our service are single mothers. These are hard-working women who just do laundry for a few people every week. The app is going to change this, we are going to give them access to anyone with a smartphone in their area, this will mean more work and more money to help them have a better life.
As a team, we want this app to surprise us, if we create hundreds of opportunities, they may be we shall have our fair share of changing the world.
Where do you draw your inspiration?
As an individual, I believe in creating 10 times improvement with technology in everything I do. In Yoza's case we could just start a dry cleaning business, how many dry cleaning businesses do you see out there? How many people go to the dry cleaner every day or every week? Why do we even have to go to the dry cleaner? How do we take the dry cleaner to the people? Having a different perspective on things and bringing it to the customers is what inspires us as a team.
What is your greatest achievement so far?
So far, we won the MTN Challenge as the best mBusiness app and the overall winner. We have also done laundry for 10 people in Kampala and 1 person in Mbale. Our app now has 30 people registered to do laundry in the different parts of Kampala. I just can't pick which one is the greatest.
What in your view is the future of Technology in Uganda?
Technology is going to play a big part of how we work and live in this beautiful country. We don't see it yet but there's a lot of change happening in our country, people are using smartphones to do a lot of things from gaming to buying food online. There's a wave of new innovations that is going to take over our country from Agriculture to the service industry and technology is going to fuel us to this new Uganda.
Are there times you have wanted to give up?
With Yoza no, but with my other projects yes but that's a story for another day.
What keeps you going during the tough times?
The fact that we solve a problem that people have everyday, everyday you will put on a clean pair of jeans and we want to be the business you run to every time you want your jeans cleaned.
Any last words to the reader?
I would say thank you for reading up to this part, we want to work with you and we are going to keep you posted on what is going on via our website.