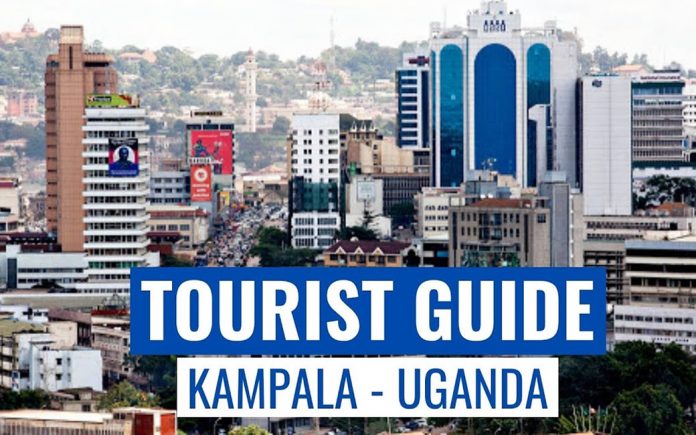 Kampala is located in central Uganda on the shores of Lake Victoria and is the capital and business center of this countries.  Kampala is sometimes called the sleepless city of East Africa and it is a major host of east Africa's largest street carnival, the Kampala city festival among other popular music and food festivals. Partying and having fun is a kind of tradition in Kampala due to lots of tours and sighting, activities and entertainment and leisure atmosphere.
One of the most significant features of Kampala is the Buganda kingdom that has preserved its history and culture from the 13th century to this very day. On a Uganda tour you should not miss some of its historical sites, the Kasubi tombs is recognized as a UNESCO world heritage site. The national museum with over 1 million collections and interesting exhibits is found in the city. Kampala is among the beautiful East African capitals for people who love culture and fun.  Due to its location on the shores of Lake Victoria, above sea level 1223 meters, the city is spread across 21 hills and you can expect breathtaking views on top of its highest hill Naguru. If you are planning a trip to Kampala, here are some of the things that you should not miss
Uganda National Museum
Uganda national museum is the oldest in east Africa founded in 1908. It houses more than 1 million specimens and objects that form important exhibits of natural and human history over the last 8 million years or so. For example among the animal specimens, there are fossil remains of Nepak Rhino an endangered species that become extinct 8 million year ago.
On the tour of the museum, there are various sections to go through where you can learn everything from the earliest human communities to the current political boundaries of Uganda.
They include the music gallery collections where you can discover and play different music instruments such as drum, percussion which makes it culturally important. The temporary exhibitions can help visitors on research tour with exhibits that play a vital role to understand of climate change, conservation. It also includes artistic archives, books and art works of Ugandans.
The early history of Uganda provides a snapshot of the earliest human communities from the Stone Age, to the Iron Age to the current political boundaries of Uganda. The section of traditional life introduces you to culture of more than 55 tribes of Uganda.
Kasubi Royal Tombs
Kasubi are the tombs of the former four royal kings of Buganda kingdom. They were recognized as UNESCO world heritage site due to its cultural significance.
It is a place to learn about the Buganda kingdom traditions and rituals that are proudly still being practiced in today's modern world. Tombs are sheltered inside the thatch roofed African hut and various traditional tools and instruments are kept in there including the royal drums.
The Royal Mile Walk in Mengo
This guided walk shows you the Lubiri, Royal Mengo Palace and Bulange, the parliament of Buganda kingdom.  Similar to the US Capitol Hill Walk, the royal mile connects to and from Lubiri to Bulange and entrance gates are directly positioned at each other. It is a not a long walk and features wonderful monuments that represent the important Buganda clans and their totems including lion, leopard, and mud fish, monkeys.
You will learn about Buganda cultural norms as you walk or drive to and from Bulange or Lubiri. Bulange is really impressive and most important building in Buganda kingdom. It is where the King meets his ministers to discuss and solve issues. A guided walk inside Bulange reveals the dark history of 1970's as part of it was turned into a torture chamber during the Idi Amin leadership and at the same time, the Luburi was turned into a barracks for army. However today, the Lubiri and bulange are functional as they are home to the Kabaak and the Buganda government.
Ndere Cultural Center
Ndere is a one a stop center for all the cultures of 55 indigenous tribes in Uganda and each one of is at least represent. They have their creative troupe that does the performances and can be hired or your function. Visit this center to be fully immersed into the cultural and entertainment of Uganda.
Whether you an individual, group or family and friends, visitors can enjoy barbecue, live traditional dance classes and performances, food cooking lessons, music happening thrice a week. Various artists have created their collection of art pieces of any color and material. There are fun traditional board and modern games to play as well as gardens to walk around. There's accommodation, be sure to spend overnight and enjoy everything the center has to offer. It is located in kisasi, 10 km from Kampala city.
Bahai Temple
Bahai is the only temple on the African continent for the bahai a distinguished religion faith. It is a house of worship built in 1958 located on Kikaaya hill five kilometers from Kampala city. The architecture of temple is designed with 9 sides and dome shape on top which represent oneness of the bahai religious followers.
Visitors can visit temple to attend mass service or for birding and photography. The temple is also surrounded by beautiful gardens with trees making it a sanctuary for more than 100 birds. You can appreciate that people just come here to have a moment and walk in the gardens to look at trees and birds.
Kabaka's Lake
Kabaaka's lake is a place of beauty and serenity. It was excavated in 1880 by Mwanga the king of Buganda kingdom. He's intention was to make water channel connecting to Lake Victoria.
It is an example of what the King was capable of doing to create escape routes in times of war. It is found in Ndeba along the ring road. Visitors can walk by the side of the lake, view sunset and paddling a canoe when you have permission is a pleasant experience.
Gaddafi Mosque
Gaddafi mosque is also known as old Kampala national mosque. The outstanding feature of this mosque is its 50 meters tall minaret (tower). Visitors can climb up to enjoy breathtaking 360 degrees views and take photos of Kampala without having to use a drone.
It is one of the largest mosques in Africa and can accommodate up to 35000 people who usually congregate during Muslim holidays like Ramadan. It is located on old Kampala hill.
Uganda National Theatre and the Craft Village
The Uganda national cultural center also known as national theatre is an architectural and cultural site attraction.  Built in 1952, by the British colonial government, the theatre is beautiful outside and inside has a sitting capacity of 500 visitors. The national theatre hosts live performance concerts such as stage and theatre plays like betrayal in the city as well as concerts and movies. If you are in Kampala, you should visit the national theatre especially on Mondays it is a jazz night featuring local artists.
Entebbe Zoo
Entebbe zoo also known as Uganda wildlife education center is the national zoo of Uganda located in Entebbe town on the shores of Lake Victoria. The zoo is contains natural habitats such as swamp, forest woodlands where wildlife is being protected in captivity including big cats, elephants, rhinos, zebras, buffalo, zebra, reptiles such as python, crocodiles, and over 200 species of birds. Visitors to the zoo have a range of activities to participate in such as behind the scenes, feeding animals with the care takers of the zoo. Animals such as rhinos, lions, leopard ostrich, can be observed from the fence. The zoo also offers accommodation and children facilities and playing castles.
Namugongo Martyrs Shrine
Namugongo martyrs shrine is a catholic faith based basilica that was built to honor the 22 martyrs who were persecuted for failure to denounce Christianity in 1885 and 1887 by the kabaka Mwanga who did not want Christianity to influence his traditional culture in Buganda kingdom.
An important pilgrim called Uganda martyrs is held every 3rd June attracting over 1 million people who go to the shrine by walking long distances to pray and attain spiritual revival and transformation. The shrine is also built in modern architecture resembling an African hut beautified by the water pool and pavilions its front.