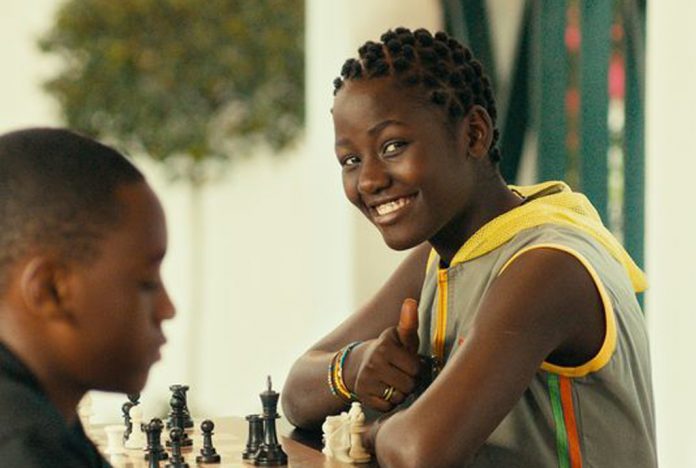 2016 is Madina Nalwanga's year! From the not-so-popular member of the Sosolya Undugu Dance Academy to the now rising global icon for her protagonist role in Queen of Katwe, she is close to winning her first international accolade as an actress.
Madina has been nominated for the Critic's Choice Awards in the category of the Best Young Actor/Actress where she will face off with Lewis MacDougall (A Monster Calls), Hailee Steinfeld (The Edge of Seventeen), Lucas Hedges (Manchester by the Sea), Sunny Pawar (Lion) and Alex R. Hibbert (Moonlight).
This is the first time a Ugandan is being nominated for the Critic's Choice Awards. This of course, is a major boost in our acting industry. Ugandans are getting a breakthrough in Hollywood.  Very soon, we will see other Ugandan movie stars in Hollywood like Daniel Kaluuya, Florence Kasumba (both of whom are on the 2017 cast of Marvel's Black Panther. We covered that story here) as well as Ugandan rapper GNL Zamba whose debut in Hollywood is around the corner, being nominated.
The 21st Annual Critics' Choice Awards will be held on December 11th, 2016 starting at 8 p.m ET. Good luck Madina. Continue queening!