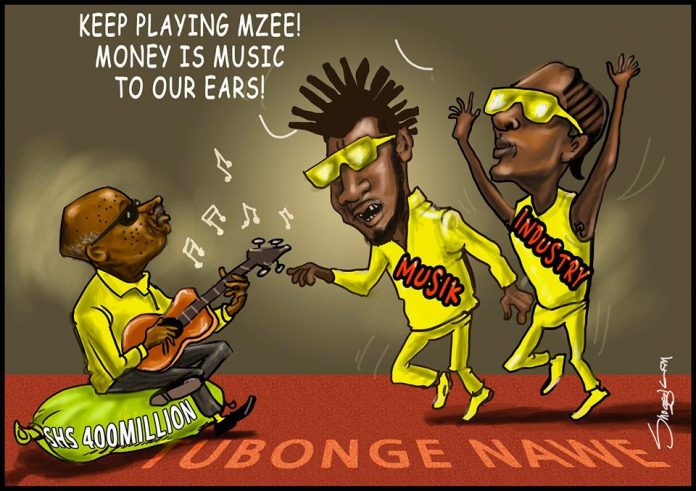 Snoggie world for Uganda is one of Uganda's most amazing cartoonists,  Snoggie is "committed to promoting excellence in political and social speech. To add a 4th dimension to the debate and trends in Uganda today, through the art of political satire/caricature." he aims at promoting good governance by exposing contradictions in Uganda's political and social life, and the world at large. He will brush serious and grim political situations into rib-breaking humor. Snoggie shares his genius work with his Facebook audience of close to twenty thousand. As the election season starts, Snoogie is a must-follow.
Here is bringing you some of Snoggies awe-inspiring pieces.
As the election steam gathers, President Yoweri Museveni organized a dinner for Musicians
A different kind of pirates
When Former Vice president Gilbert Bukenya returned to the NRM
Illustration of police brutality around the elections period
Illustration of Zimbabwe's President Robert Mugabe election as African Union chairperson
Responding to the US threats to cut off aid to Uganda, the president said it was Ugandans opportunity to show the world that they had potential.
Illustration of President Museveni sleeping during the reading of the National Budget 2014/2015
EastAfrican Legislative assembly
All Pictures: Facebookk