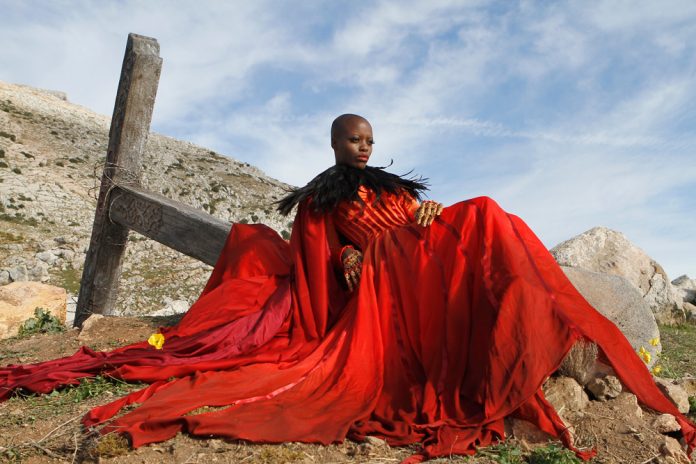 The statuesque beauty behind those words is Kasumba Florence [39], who acted as a security chief in Captain America: Civil War is now back in NBC's 'Emerald City.' Emerald City is a series that is the reimagining of the classic Frank L. Baum books that have inspired everything from "The Wizard Of Oz" to "Wicked."
"Based on the 14-book series that first created the Land of Oz, "Emerald City" is described as a dramatic and modern retelling of the tales that include lethal warriors, competing kingdoms, and the infamous wizard as we've never seen him before. A head-strong 20-year-old Dorothy Gale is unwittingly sent on an eye-opening journey that thrusts her into the center of an epic and bloody battle for the control of Oz."
Photo: Internet
Kasumba is known/remembered for her famous line "move or you'll be Move" that she boldly told Black Widow in Captain America: Civil War.
Kasumba is also expected to play a key character that will soon be revealed in the upcoming Black Panther movie. She will also be seen in the in the upcoming "Wonder Woman" movie. Congratulations Florence Kasumba, keep the fire burning!
NBC is yet to set a premiere date for the series [Emerald City].