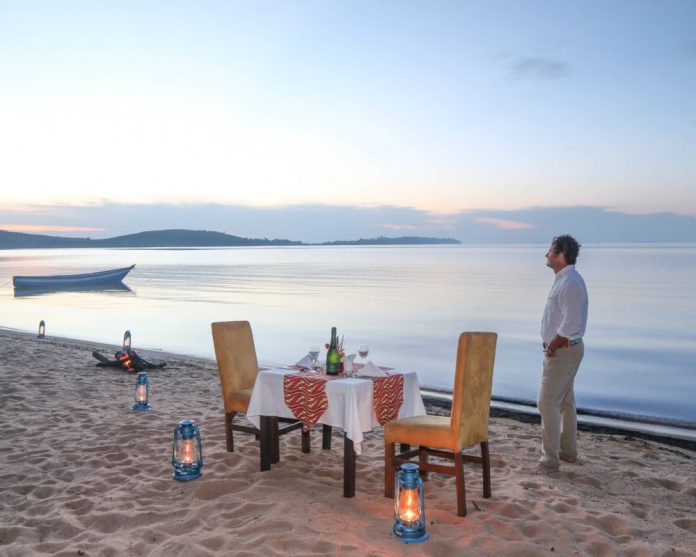 On Wednesday, September 27th, 2017, Uganda will join the rest of the world to commemorate this year's World Tourism Day.
The day that was adopted in 1980 by the United Nations World Tourism Organization (UNWTO), is a day meant to raise awareness on the contribution of sustainable tourism to development among public and private sector decision-makers and the international community while mobilizing all stakeholders to work together in making tourism a catalyst for positive change.
This year's celebrations will be held in Ssese Islands (Kalangala District) on Lake Victoria. Want to take part or want to know key things about the beautiful islands? We have compiled key things you should know and here they are;
About Ssese Islands
Ssese is a group of islands found in the western part of the large Lake Victoria, within the Kalangala district. It has 84 tiny islands which vary in size from less than 10,000 sq km to more than 40 kilometers in length. Bugala is the largest and most popular island with the best lodges/hotels. Other islands include Bulago Island which is a small island closer to the lake-shore that is run by a resort, Bukasa Island a small island containing Father Christopher's guest house, Banda Island another small island, more remote, that also has a guest house, Bubeke and Bufumira islands among others.
How to get there
There are two ways to get to Bugala Island from the mainland. The first way is to use the ferry that departs daily from Nakiwogo (in Entebbe) to Kalangala Bay – Lutoboka. It departs at 2:00 pm taking about 3.5 hours to Kalangala. It then returns from Kalangala daily back to Nakiwogo at 8:00 am. The charges are UGX 15,000 per individual for 1st class and UGX 10,000 for 2nd class.
The second way is through another ferry which departs from the Bukakata site (in Masaka) and lands at Bugoma on the other end of Bugala Island. Its departure times are 8:00 am, 11:30 am, 1:30 pm, and then 4:00 pm from Bukakata and returns from Bugoma at 9:00 am, 12:30 pm, as 2:30 pm and then 5:00 pm, as well.
3. Where to stay on the Ssese Islands
Not sure where to stay on the beautiful islands? Kalangala's superb natural assets are on display in an array of accommodations from wilderness lodges and boutique sandstone hotels to stunning steel and glass edifices that skirt the glorious lake shores.
Accommodation choices on the Islands are numerous. Eco-friendly hostels in prime positions suit the young and budget-conscious, while luxury retreats and island resorts cater to the well-heeled and those who like their adventure mixed with comfort.
Jumia Travel compiled a list of 13 lodges/hotels where you can stay including their price ranges. Here is the complete list.
Top things to do (and see) on the Islands
The Islands come with an opportunity to do a wide range of fun-filled activities. The first natural thing you can do is to relax and chill on the islands. Depending on your travel arrangement or with the lodge, you can engage in other activities like mountain biking, fishing, sunset cruises, nature walks, camp and beach fires, bird watching and the list is really, really endless.
The islands are also home to the famous damula tree used to make spears and can only be found on this island in Uganda.
Join the World Tourism Day Celebrations
On Wednesday 27th, a lot of activities will take place and these include the Wild Run- Kalangala, launch of the Kalangala Zoo, Boat Regatta, Wresting ( Ekigwo Gumbya), Tag of War and Cooking competition by Miss Tourism contestants and so much more. Why don't you just head to the official Visit Uganda website for more information on what you can participate in? Click here to head there right now!
Like this story or have something to share? Write to us: info@thisisuganda.org, or connect with us on Facebook and Twitter.