Poetry must not be used for social change but CAN be used for social change.
Poetry is the best word arranged in the order to clearly define the poet's heart based on inspiration, whether hidden or open. Poetry to some has been known as a means to preserve daily life experiences in society. It's like a day-to-day diary of a writer though not so many people have the talent and passion to scribble down beautiful words in poetic ink.
Writers should have the liberty to express themselves in the best words possible to define their heart, but should welcome criticism of their work.
The lessons for the poets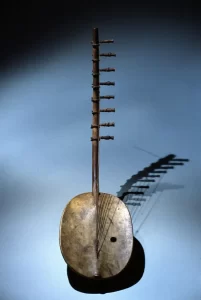 Poets need to learn the tools of the trade before they go out to claim that they are poets.
Ugandan poets need to know that they are vital people in our society and help us reflect who we are as Ugandans besides helping us to creatively preserve unique societal experiences in living words frozen in ink that speaks.
As Ugandan poets, we need to market poetry to our neighboring countries to kill the monotony of having the same faces at every poetry event, and having  a few foreign faces every now and then.
The societies and platforms
There are local poets who have graced Uganda like Paul Kafero, Henry Barlow, Okot P'Bitek, and we who have come after feel that we are on the right track on carrying this torch.
We just need to support the poetry societies that groom writers such as the Lantern Meet of Poets, Femrite, Luminous Sorrels, Bonfire Uganda.
And the poetry performance platforms that give poets a monthly opportunity to showcase their spoken word like Open Mic Uganda, Poetry in Session, Kwivuga and Poetry Shrine.
Let's support the Ugandan poetry platforms in whatever way possible now that its one of the avenues left to preserve our culture and make Ugandan history to be read by the future generations.