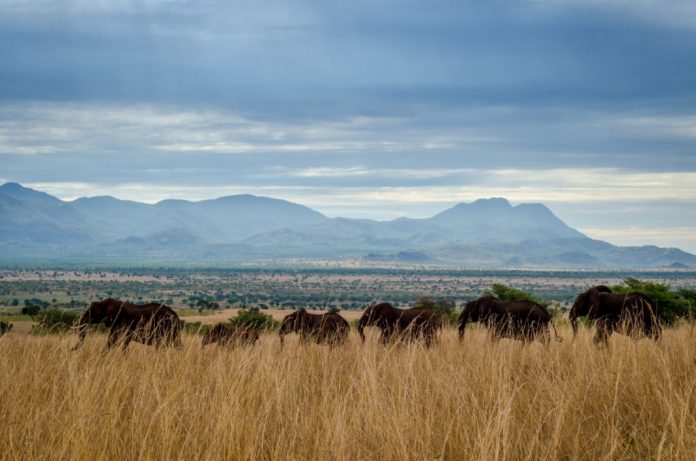 It is no record that Uganda is perfect for road trips and self-drive tours are one of the best ways of exploring the beauty of the country. It is also undeniable that for first-time traveler, just the thought of a Uganda self-drive tour can be intimidating and discouraging. Remember that when you have a driver/guide, you will obviously have the benefit of an experienced pair of eyes for sighting and identifying the animals since you have someone knowledgeable taking care of the driving, your safety as well as directions through the safari destination.
This thought is different for travelers with adventurous spirit, who believe that self-drive trips bring you closer to the real essence of Uganda's wilderness. First you will have the freedom to discover the beauty of the Pearl of Africa at your own pace without time limits of serious schedules. Additionally, your self-drive tour will cost a great fraction of the price of the organized safari. However, you will face challenges getting around because some places don't have good signage and passable roads. Therefore, we look at the 5 amazing places to explore on self-drive;
Lake Mburo National Park
Lake Mburo National Park is one of Uganda's frequently visited self-drive safari destinations. Situated just 245 kilometers/3-4 hours' drive from the Capital- Kampala City, this 370-square kilometer Protected Area is amazingly easy to get to hence making it ideal for day tours as well as long trips. Day travellers are welcomed anytime and in-Park places of lodging range from Campsites to Luxury Tented Camps and Lodges. The Park's roads are graveled but wonderful for both 2WD and 4WD vehicles. This Park is popular for its large herds of zebras, Defassa waterbucks, giant elands, Impalas, Topis, Cape buffaloes, Klipspringers, warthogs, bushbucks and duikers among others as well as remarkable plethora of birds.
Queen Elizabeth National Park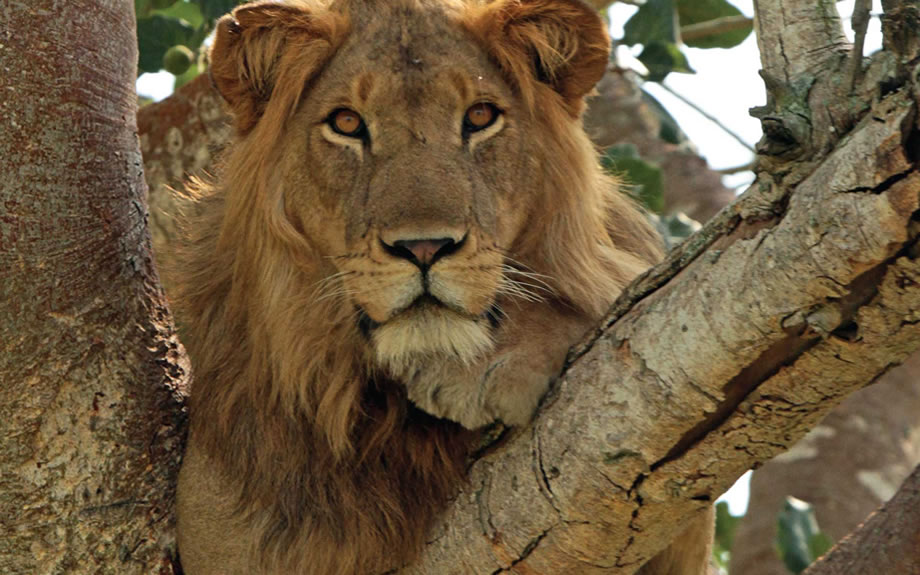 It's not an overstatement to say Queen Elizabeth National Park is the King of self-drive tourist destinations in Uganda. Located in Uganda's western side bordering the Democratic Republic of Congo, it is marked by variety of ecosystems that include savannah plains, open areas, woodlands, wetlands and Lakes (freshwater and Crater). The Park roads are accessible by both 2WD and 4WD vehicles, although the latter is preferred during the rainy season. There are hundreds of accommodation facilities in form of Tented Camps, Safari Lodges and Campsites in addition to a fuel station hence making it perfect for self-drive safaris. Besides being malaria-free, there are lots of wildlife to look out for and these include lions, African bush elephants, Mongoose, Uganda Kobs, Cape buffaloes, Topis, bushbucks, leopards, spotted hyenas and so much more. This is also an amazing birder's Paradise with over 600 bird species.
Murchison falls National Park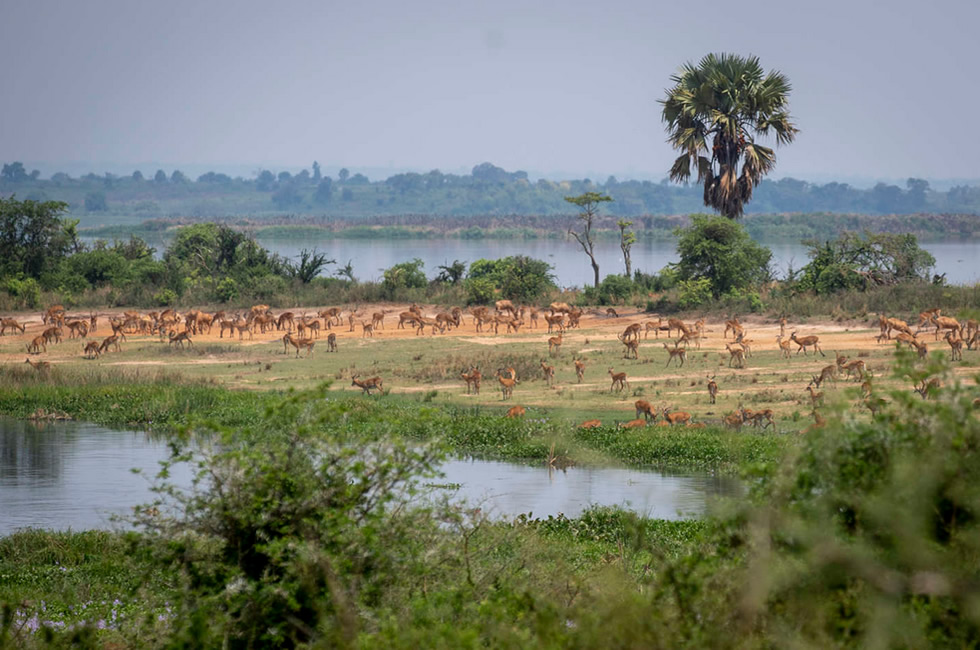 Marked by jaw-dropping landscapes and natural features like the Nile River which dissects it into southern and northern sectors, Murchison Falls National Park is one of the ultimate destinations for game viewing in Uganda. The park is characterised by natural rain forests, savannah plains, wetlands, woodlands and many others. It is another wonderful self-drive safari destination in Uganda with chances of coming close to huge herds of African bush elephants, Cape buffaloes, bushbucks, Topis, lions, leopards, spotted hyenas, Olive baboons, Hippos and others. Birdlife in Murchison falls National Park is also wonderful in addition to having diversity of places of lodging.
Kidepo Valley National Park
Situated more than 700 kilometers/8-9 hours' drive from Kampala on the extreme North-eastern end of Uganda, Kidepo Valley National Park Rare animal like Klipspringers, cheetahs, Sable antelopes, Roan antelopes, Jackals, civets, Caracals are the highlight in this Park while over 475 bird species including the rare Ostriches have been recorded in this wilderness Area.
There are a number of self-drive routes in this Park but only the 4WD Vehicles are recommended because the roads become almost impassable during the rainy season. There are few but excellent accommodation facilities in this Park.
Semliki National Park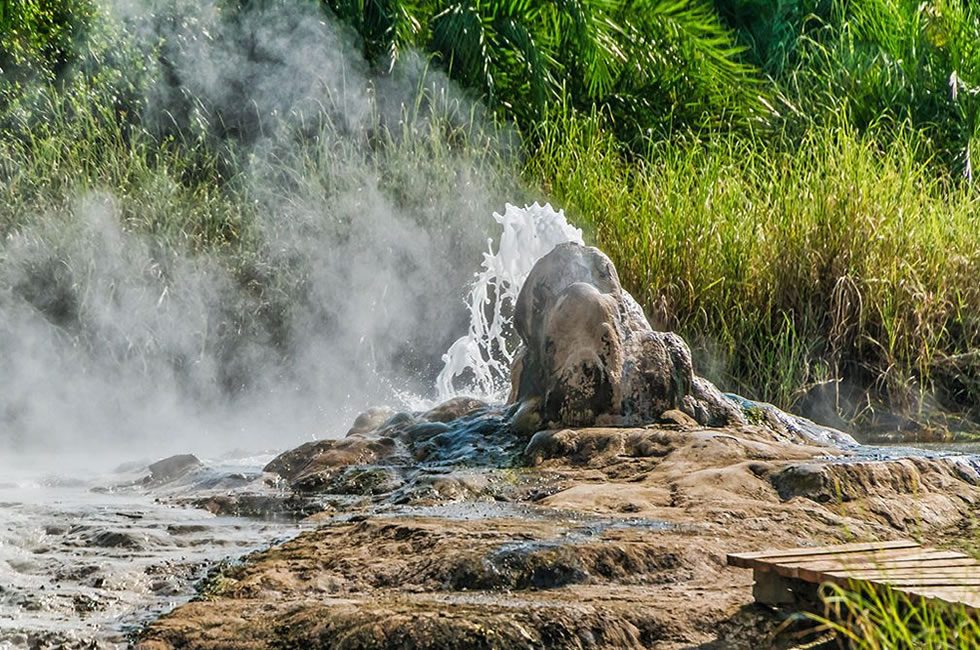 Travellers longing to step off the map and discover the beauty of Uganda through roads that are less travelled should consider a self-drive trip to the remote Semuliki National Park. This wilderness is in western Uganda, bordering the Democratic Republic of Congo and its roads are perfect for mainly 4WD vehicles. This also means self-drive safaris through Semliki National Park are not necessarily easy but the benefits far outweigh the challenges because here over 80 mammal species and 440 bird species are found. Get the chance to see forest and bush elephants, Pygmy scaly-tailed flying squirrel, leopards, African civets, Hippos and so much more.