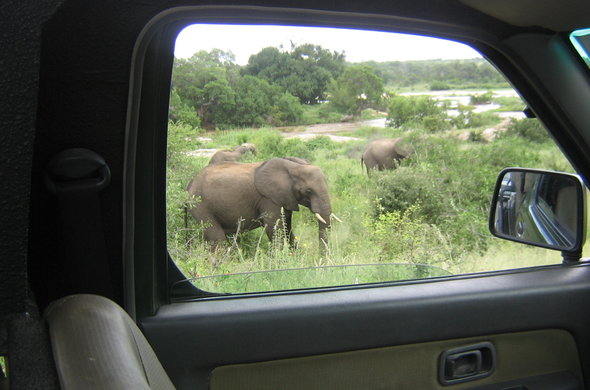 It's on record that Uganda self-drive safaris are full of baskets of adventure experiences, this is due to the fact that you become the manager on your own with that perfect car hire of your choice/ dream. If planning to hire a car on self-drive, planning for your safari remains in your hands. Booking a self-drive vehicle and explore Uganda at your own pace will give you a memorable experience unlike the guided safaris that come with mixed travel interests.
The moment you think of hiring a car on self-drive car make sure you plan and make an early booking, contact your car rental service and they reserve the car for you before it's hired to another person. The car rental agency is looking at hiring a car to any person who is above 18years and must have adequate driving skills with some ideas about Ugandan roads.
Most of the roads especially in the rural areas are in terrible conditions so a 4×4 vehicle is highly recommendable. Driving in the pearl of Africa is a perfect way to explore Africa to the fullest. Hiring self-drive car have become the most sought after travel experience, since it gives one ample time to discover the secretes on his/her own. Once on self-drive, you are expected to have enough sleep prior embarking on your road trip. It's always advisable that once you hit the road, you must be fit and stable to navigate well, in case you have driven a long distance and you feel a sleep make sure you park a side and take some minutes to rest and then you proceed later, it's a crime to park somewhere and have a rest, however due to very many bump roads, will keep you awake especially in potholes.
In order to have the most enjoyable and memorable road trip experience on your self-drive the following must be put under your consideration.
Avoid driving when tired
always consider safety first in whatever you do more specially in the strange nation when on a self-drive. When having the long drive in the following day, you are requested to have enough rest to begin the day when afresh, this will help you to avoid driving when very tired. When planning an independent safari, it's always advisable to plan in advance where to sleep, places to visit at time this will help you to avoid over speeding for you to reach a particular destination. If it happens that you had a busy schedule the previous day, you can use the following day for relaxation and you will set off for your actual trip when you are very fine. Any one opting for a self-drive trip must be aware of long drives, it's you to seat at the back and have everything done by you.
Avoid driving on pressure
this is a must avoid thing in order to avoid causing unnecessary accidents during your trip, driving on pressure is mostly a result of poor time management. Life is valuable! If you do not know how long you will spend on the road, you are advised you set off earlier to avoid night driving which is very risky. Late booking can also result into driving on pressure so Contact our reservation manager and gets your car booked for you on time and enjoy your drive safely as much as possible.
Use caffeinated products to keep you alert
we all know that when travelling alone and driving on the roads of Uganda sometimes you feel bored so with the assistance of caffeine it will keep you awake most especially during your road trip. Anytime you feel like dosing you can get a cup of your coffee and take, you will get fine immediately and then you proceed with your journey, this is a strong method for you to avoid getting asleep.
Always have breaks
for long drive safaris, it's always advisable to have breaks or drive in turns, this will give you ample time to rest and start your drive a fresh. Most of Uganda's tourist destinations are located in a far distance so driving without making stopovers, you may end up over tired and hence causing accidents. When on self-drive you become a controller and you are free to stop anywhere and have a break. Have a break of at least 2 to 3 hours for every 100 kilometers as one way for you to have enough time to rest and refresh the mind. You can decide to park the car alongside the road where it is safe and thereafter, catch a glimpse or can listen to a good song. After, you can proceed. However if you are two people and all of you know how to drive, you can exchange to relieve the other party also.
Have enough sleep before you start a drive
if you are to drive a long distance, you are required to have enough sleep before you hit the road. Prepare in advance and write your itinerary and get you're starting, breaking and end point, this will give you ample time to know where you will have a break.  Always have enough sleep if you are to drive the next day. Once you hit the road and driven for long have a break and rest for at least 30-40 min or if the sleep persists you can take a caffeine it can also help you as mentioned already. Sleeping is natural and you can't avoid, otherwise you can be stressing yourself if you persisted to rest on long distance drive.
In a nut shell self-drive safaris have become popular since many travelers prefer self-drive than chauffeur drive in Uganda.  Self-drive is more exciting but sometimes stressing more particularly for long distant journeys. If you are planning to travel to Uganda and on self-drive for long distances, you are advised to follow the above tips to avoid sleeping and also to have a wonderful drive, because any mess caused by you with a self-drive car you must think of touching your pockets.