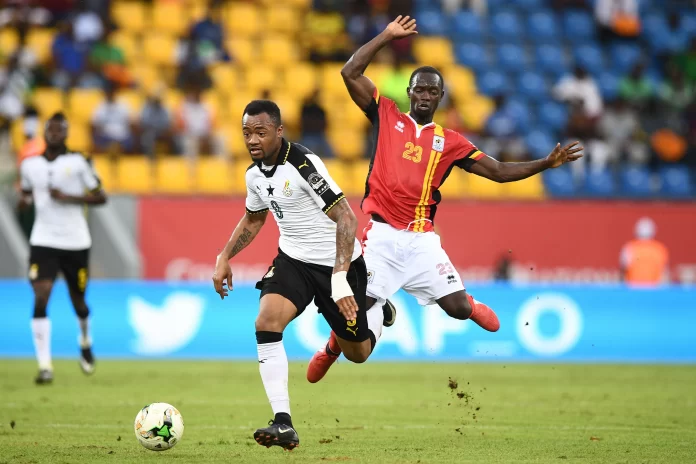 Azira learned to be resourceful at a very young age. He knew he couldn't ask his mother for soccer shoes, so he saved the money she would give him for breakfast at school. He hid the money in a tin and didn't touch it until he had enough to buy a pair of Pumas when he was 14. He was so proud he sometimes wore them to school.
Now Azira is a defensive midfielder for the Colorado Rapids, a position where there is little glory and a lot of dirty work. People who know him remark about the joy he exudes, wherever he goes. And they know why he has it.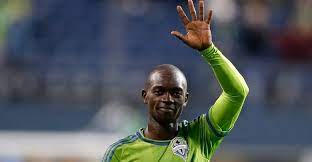 "You see it on his face," said Brad Kenney, a friend who serves as the team chaplain. "I think that joy is the reason why he can play freely. He has a joy perhaps because of where things began for him in life, the things he's seen, and the difficulties he's known and gone through. He has a joy that few others in this game, and in sport in general and in life, have."
He grew up in a one-bedroom home with five siblings. His mother was a tailor and his father worked for a transportation company. After saving up for that first pair of soccer boots, a friend showed him a way to make more money: Get up at 5 a.m., go to the market, buy some clothes, then hawk them on the street for a profit.
"My parents always provided food and a pair of shoes," Azira said. "Some clothes on your back, so you don't walk naked."
The journey from Kampala to Commerce City via Kentucky, Alabama, South Carolina, and his MLS debut in Seattle shaped him in ways that ensure he never takes blessings for granted.
"We play soccer, but it can end at any time," Azira said. "I followed my passion. I'm glad God brought me here. I'm thankful and I'm appreciative of everything and all the people who have been able to help me get here. It always comes down to your effort and your desire and your persistence and faith."
One of the people who helped him was a man named Ken Davis, an American who worked for a United Nations welfare organization. They met because Azira played on soccer teams with Davis' son.
"He saw I was interested in school and he was like, 'OK, I'll help you out,' so he paid my tuition in high school," Azira said. "I just had to present results to him. When I finished high school, my mom was like, 'Where are we going to get the money to go to college?' I was like, 'Mom, I'll go to college, don't worry about it.' "
After high school, Azira played one year of professional soccer in Uganda. He was serious about that vow to his mother, so he asked the club to pay college tuition in lieu of a pay check. After that season he got a chance to play college soccer in the U.S. for tiny Lindsey Wilson College, an NAIA school in Columbia, Ky., population 4,400. The town had two restaurants, one Chinese, the other Mexican.
"When you are coming from Uganda to the United States, you always think you're going to LA, that everything looks like LA or New York or Chicago," Azira said. "Columbia, Kentucky, is in the middle of nowhere. I was like, 'I don't want to be here,' but I was like, 'Maybe I'm here for a reason.' It's easy to complain. I'm glad I was able to remember, 'I'm here for school and I'm getting an education, the rest will take care of itself. I was like, 'God knows why I'm here. I know it's not the best place, but I'm getting what I came here for.' "
After three years there he transferred to the University of Mobile. There he met his wife. Friends set them up, even though neither wanted that sort of help at the time.
"I asked for her number," Azira said. "I saw these beautiful blue eyes. She is what I wanted. She is what I needed. Someone who has faith, someone who is not going to be 'Yes, yes,'  all the time but somebody who is going to challenge, to push you, to encourage you when you're down." Now they have an 18-month-old son named Gabriel.
After graduating with a business degree he played in a minor pro league in Charleston. Seattle brought him into MLS in 2014 but he didn't play much.
"I didn't care that I'm not getting a lot of time to play," Azira said. "This has always been my passion. I was like, 'If I'm here and I'm not playing, maybe it's my time to learn.' What I see in a lot of kids today, they think if they get drafted they're going to start right away, which is not the case with everyone. I could complain, but at the end of the day, you think about it and you're living your passion, you're living your dream … It was a good opportunity to just learn from all these good players."
He joined the Rapids in 2016 and is a regular now at holding midfielder, a position that epitomizes unselfishness, but the club named him their player of the month for the first month of the season.
"He's such a humble man and has been through a lot," said coach Pablo Mastroeni. "He's got a great perspective on life. When you've gone through some hardships, if you're running around playing soccer for a living, that's something to be grateful for, something to have a smile on your face when you walk into work every day."
This story was first published in Denver Post and has been reproduced here with permission. 
Like this story? Or have something to share? Write to us: info@thisisuganda.org, or connect with us on Facebook and Twitter.