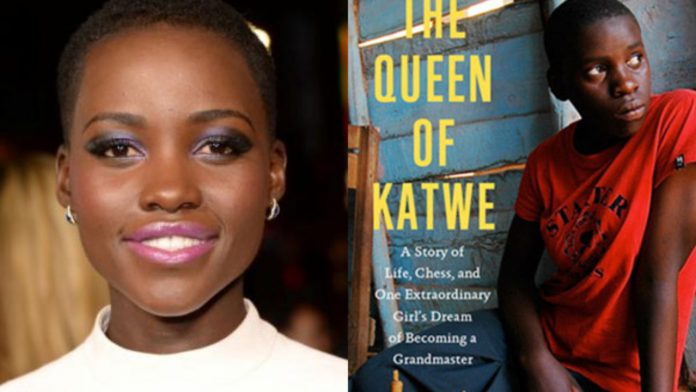 For Ednah Nakakembo, film-making has always been a passion that keeps growing and blooming. Nakakembo has always wanted to create beautiful things and experiences for people and when she got the green light to pursue her dreams, she never looked back. She is currently working with Maisha film lab as the program coordinator and previously as Script supervisor assistant on the set of Queen of Katwe.
"I always had a passion for the visual… always wanted to be able to tell a story," Nakakembo says when asked about her motivation to launch a career in filmmaking. "I Just didn't know it was called film and that you can have a profession with it. I just wanted to be a part of it," she adds. With her passion and desire to learn, she set out to become a filmmaker.
Humility
It all started in her senior six vacation when she identified her desire to create and be a part of the process that brought to us film. She went ahead to pursue a diploma in Communication and a BA in Media Arts and Production from the University of Canberra in Australia. She then moved to Melbourne which had more opportunities for visual arts where she got her first experience on set, "I was amazed!" she says of her first experience on set.
She embraced all the opportunities being on a film set provided and took on acting and other jobs as she learned more about production and cinematography. "It didn't matter that the job was unpaid, I was eager to learn," Nakakembo shares. This is the attitude that offset a series of recommendations to other production units before she eventually came back home in 2015.
Working on various sets in Melbourne before coming back home in 2015, she learned the values of humility and hard work which have created a boost for her in her career as a script supervisor.
Despite the challenges the film industry in Uganda is facing, Ednah believes there is a lot of potential and talent to be discovered, harnessed, and developed. Despite issues like lack of governmental support and the negative stereotypes that surround the arts, she implores young artists to discover their passions and seek relentlessly until fruition.
On film: Shooting Queen of Katwe
"Working on the movie was a humbling experience and a huge step for me, more so because I was working in close contact with the director as a script supervisor assistant for the first time… It was a learning experience and a huge once in a life opportunity for me working on a Disney production, in my country." She says.