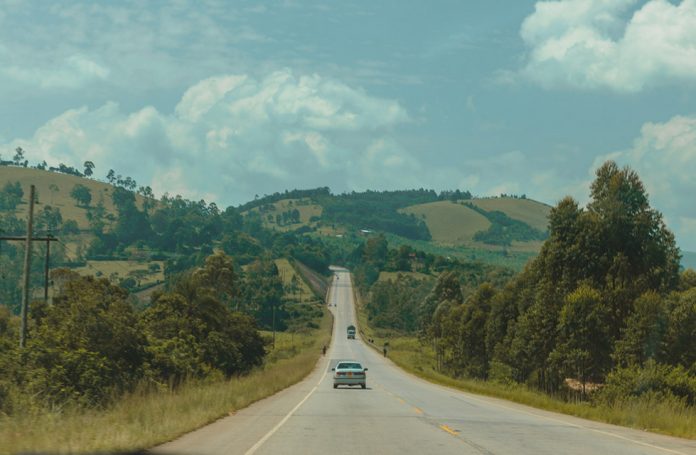 Not like anywhere you have partaken the experience, this simple East African country has proved a perfect rewards for self-driving safaris. Ever dreamed of the best self-drive experiences and found yourself just in well branded and marketed destinations?
This time let your dream of a natural self-drive hover over to letting it come true. A self-drive safari in Uganda means to rent a customized safari vehicle and seat behind the wheels deciding your own paths. It's a great idea that is doubled with benefits and great joy of experiencing the wild.
Better ways to do self-drive safaris in Uganda;
There are a number of travel tips for travelers opting to take a self-drive in Uganda as they are drawn below;
Rent an all-terrain cruiser
Safari destinations in Uganda are spread to the remotest reaches and one must have a steady vehicle to cruise through these areas. There are a number of car rental service providers who have availed a number of safari customized vehicle for all terrain reach. Among the fleets to consider from include 4×4 Rav4 and Land cruiser TX/TZ for budget travelers, however the land cruiser VX/GX and V8, Nissan Patrol and Land Rover are fit for luxury and mid-range. The land cruiser hardtop/ 70 series is named African all terrain rambler though this fleet sometimes is not rented out for self-drive consideration.
Consider wild outdoor camping
Another marvelous style of encountering with the wild on self-drive to Uganda. As the trend takes, hire a car with a rooftop tent and experience the wild in an adventurous way. Almost in all safari destinations in Uganda let's say national parks and game reserves there is an option of outdoor camping into the camps that are run by Uganda Wildlife Authority (UWA) and these camps are considerate for superb safaris. Make your self-drive safari to Uganda out of the comfort, but make it so colorful and spend your night into the wild amidst a number of night roars and melodies. Renting a car with a rooftop tent has become one common way travelers are opting to encounter the wild. Would you prefer the experience there a number of 4×4 car rental fleets availed and customized for roof camping.
Travel in a group
A solo travel idea seems boring, should consider taking a group self-drive, then you will discover how best this looks to share moments on a safari. Some safari destination are far to reach  and driving alone in the vehicle makes the trip more boring them finding yourself even missing out some of the en-routes. Have a company of 3 or 4 tune your favorite music, consider every interesting moment and can make a change who to drive, this is unlimited joy on your self-drive safari to Uganda.
Best recommendable accommodation for self-drive safari in Uganda
There are various accommodation recommendation to use upon your self-drive safari in Uganda. Most of the self-drive travelers are adventurous travelers who are always seeking out for something more adventurous undertaking. Try this accommodation recommendation when opting to experience a different self-drive safari while in Uganda.
Rooftop camping
Renting your preferred safari vehicle with a rooftop and all camping gear makes you deserve the right treatment of living into the wild. The rooftop tent though may seem complicated but it's the easiest way of spending a night when considering camping rather than ground camping. Simply devour to secure an enhanced razed abode to square your car and stretch out the rooftop tent for your uncompromised outdoor wild night. With money reflections, renting a car with a rooftop tent for a self-drive safari in Uganda rewards with the most cost subsided way of exploring the pearl. Which deal sometime you win double slots with a single bet, covering accommodation together with transportation and bypassing other costs.
Camping at lodges
A number of lodges across many tourist destinations have reached a level of providing camping requirement to a number of travelers. Already set camping sites with camping tents in place in relatively cheaper and better practice of an adventure consideration. The rates for camping may range right as low as $25 raising depending on the amenities on the campsite.
Basic accommodation
Basic lodging is available anywhere Uganda beside deluxe. The basic accommodation that one can consider taking can range from as low as $30 depending the facilities but considerably decent.
How to enjoy a remarkable self-driving safari in Uganda
Behavioral reflections for that remarkable self-drive safari in Uganda. Bring you dominating than surfacing of embarrassments. Let's put in consideration the following tips as we drive through the pearl to accelerate the experience of a self-guided trip.
Consider taking stopovers
Whenever seated behind wheels on safari in Uganda, there various destined stopovers for relaxation and these are almost spread to all highways. This is an advantage to stretch off for the so far long journey traveled, these stopovers are sometimes traveler's stop-offs at Gas stations, restaurants or locally built for roasted chicken and meat as well, roasted banana and soft drinks. These stopover are okay for easier accessing for the en-route refreshments.
Eat like a local
Try tasting the local dishes, fresh fruits along the way. Instead of going for the international dishes prepared in many of the restaurants within national park, just outside the parks are the local restaurants wish cheaper dishes rating between 3dollars. The taking the en-route stop off and buy those eats or even this cheapest street snack of the Rolex. These few consideration in a sure way your self-drive safari colored with a number of varying encounters.
Consider community moments.
To any of your traveling destination try to match up with the locals. This is much done in locally gazzetted places for tourists, where local try to display their culture to the well-wishers who are design for a flash with the local. Just put in mind that Ugandans are the world's most hospitable people considering the BBC survey, and these are as well ready to render any hand to help in case of any need.
Take en-route attractions
All en-route to major safari destination in Uganda are packed with marvelous attractions and activities which most of them have kept infamous. These to mention are Jinja city packed with the Nile adventures of rafting, kayaking, boat rides, bungee jumping, the Sipi falls, Nyero rock paintings on the eastern route. The northern route has the Kapeka gun shooting practices, Ziwa rhino sanctuary, Aruu falls, and northern cities of Lira and Gulu etc. southern route with cultural sites of Buganda kingdom (Buddo) coronation site, Equator
RECOMMENDABLE PARKS ON A SELF-DRIVE TO UGANDA
Uganda has a total of 10 national parks plus 12 national reserves that offer a tremendous safari. But, in this piece we concentrate on the few national parks and game reserve that we think can draw an attention on your self-drive safari to Uganda. In a statement let's discuss through how these selected safari destinations make your self-drive safari in Uganda coming true.
Kidepo Valley National Park
Kidepo Valley National Park the park has featured in the number of international best parks accolades with the recent one being the WTA though didn't emerge the best. The park according to CNN is the most Africa's remotest park, and UWA recommends it as the True African wildness. The northern route to this park is one of the few opening of encountering the big five on a safari to Uganda. Everything about the park is amazing, great concentration of wildlife, wider open landscape view of the savannah and the real African still intact with their culture. Kidepo is one place where any traveler on a self-drive would not miss taking safari.
Semuliki National Park
Semuliki National Park is branded as the birder's haven, the park is located in western Uganda sharing borders with DR Congo. It's one of the rare visited tourist destination in Uganda yet there is great of attentions. It's mainly known for the two hot springs which are locally named the male and the female hot spring, great number of wild species, birding spot and cultural rewarding.
Pian Upe Game Reserve
Pian Upe game reserve is one of the few remaining reserves that still have the guts of competing for a seat in the race of safaris. The reserve has a bigger concentration of wildlife especially antelope species, a place to secure a sight on the rare tigers, ostrich, elands. With the local community encounters of some of the tribes in the Karamoja region.
Murchison Falls National Park
Uganda's largest protected areas and the current most tourist visited park. Endowed with almost the highest concentration of wildlife and another park that offer chances of seeing the big five in combination of the Ziwa rhino sanctuary. The park is most famous due to the tremendous Murchison Falls along the Victoria Nile, the falls are shout more with thunderous roars with a perfect moist top of the falls view and the bottom view on the boat cruise watching rapids forcing into the narrow gorge. one of the parks with an easy schedule on a self-drive and considerately most safari rewarding park.
Lake Mburo National Park
Lake Mburo National Park is one of Uganda's smallest parks, the easiest accessed national park in Uganda located in southwestern Uganda just few miles to Mbarara city from Masaka city. The most rewarding park on a safari as far as predators are concerned. Among the activities done here include game drives, boat rides, nature walks, night game drives, birding, horse riding, spot fishing etc.
Bwindi Impenetrable National Park
Bwindi National park in the rolling landscapes that offer the best ever rewards for short hiking experiences, however the park is home to the world's remaining mountain gorillas and accommodates about half of the species. One of the possible and most rewarding self-drive safari in Uganda as far as gorilla trekking is concerned. There are two gorilla experiences at the park these are gorilla habituation and gorilla tracking experiences. For the ever the best apes tracking experience, there are limited opportunities to consider, but at the park penetration into the rush forest becomes the order of the day.
Queen Elizabeth National Park
Uganda's most popular national park, with unique encounters which can't be hosted in any other park among which are tree climbing lion tracking and experiential tourism center in Uganda. For experiential activities include lion tracking, bird counting, hippo census, mongoose tracking. One of the best safari rewarding parks with a high concentration of wildlife. When on a self-drive safari in Uganda and consider a safari to Queen Elizabeth game Park among the things to do include game drives, boat launch, birding, tree climbing lion tracking chimpanzee tracking, and community visits among many other considerations.