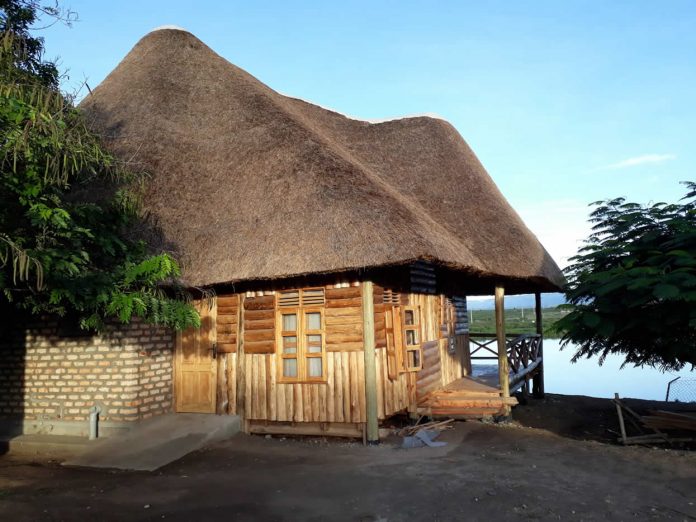 Exploring the pearl of Africa is everyone's dream come true but many people question how to do it. Wayback, guided tours were the order of the day but recently, self-guided tours have taken over. Self drive safaris involve travelling to different tourist destinations at your time interval, travel plans with unlimited freedom.
One of the places to visit on a Uganda self drive trip is, Queen Elizabeth national park, located in Kasese west of Uganda. This savannah park is ranked the oldest national park and the most visited in the pearl of Africa.
The park is embraced by a diverse ecosystem that is captivating before the eyes of its visitors. The park is positioned in the great lakes region dominated by Lake Edward and Lake George.
The park is a renowned destination for tree-climbing lions in the famous Ishasha sector which is its hidden gem. This magical wonder of nature has the largest percentage of wildlife game compared to other parks and a variety of vegetation types ranging from savannah, moist forests and wetlands mothering different species of wildlife.
A self drive to this Mother Nature land is great exposure to plenty of Uganda's ecosystem and its natural wonders. In your own private car hire Uganda, you face the steering wheel and get exposed to what nature has to offer at your own pace and reach every corner of Uganda's best big 5 gaming empire. While planning for your safari at Queen Elizabeth, accommodation should also be put into consideration. A relaxed mind and good sleep call for the next perfect day on your travel plan. Self-guided safaris require standard Uganda car rental services and facilities to cater for all your accommodation needs. Popular accommodations that you should consider booking on your self-guided tour in Queen Elizabeth national park include;
Pumba safari lodge
Pumba safari lodge is a budget, standard and friendly lodge situated in Kyambura overlooking the open savannah wilderness along the rims of the western rift valley. It offers cosy, spacious and well-furnished rooms with the standard lodge services to reach your pocket size. Pumba safari lodge is part of the woodland lodges and brings you to nature at close range. The lodge offers stunning views of wildlife species and the fresh greenery of the surrounding.
Pumba safari has a fancy restaurant that prepares delicious cuisine so you should not worry about where to get what goes in the stomach. Great opportunities await at the park for you to engage in and these include game driving in search of the big 5 games, launch cruise at Kazinga channel, bird watching, Ishasha lion tracking, chimpanzee trek, community walk among others.
Kazinga channel resort
Kazinga channel resort is positioned in Queen Elizabeth national park in Katunguru region facing the Kazinga channel. It is a budget hotel that looks forward to providing the best services and facilities to its clients ranging from clean and comfortable rooms, hot water and a delicious mouth-watering meal served from its restaurant. The resting units at the lodge are self-contained double rooms and cottages Camping is available for tourists in need of adventure and on a budget.
Simba safari lodge
For friendly, affordable and comfortable accommodation, Simba safari lodge will meet your tastes while on a self-guided tour in the famous Queen Elizabeth national park. It is located on a hill and the closest lodge for game drives in Kasenyi plains the park's mating grounds. The lodge has a variety of spacious rooms consisting of dormitories, guest rooms and a well-furnished campsite. The lodge offers spectacular views of lake views such as Lake Kironkoro, Lake George and the rolling savannah plains of the park.
@The River Ishasha
It is a budget accommodation situated in the Ishasha sector in the southern region of Queen Elizabeth national park. It is 4km from the Ishasha gate close to river Ntungwe. The lodge is subdivided into three categories including self-contained cottages, non-self-contained cottages and lazy camping rooms overlooking the river.
Tembo safari lodge
It is an excellent centrally located budget lodge overlooking the Kazinga channel in Queen Elizabeth national park. The rooms are simple, clean, comfortable and pleasant offered at the lowest cost to meet budget packages. The lodge is divided into standard rooms which are single and double. Lunch and dinner are served at an affordable price but breakfast is included in the room rate charges. Get ready to be served continental and local dishes with the taste of alcoholic and non-alcoholic beverages on request.
A variety of accommodations awaits you in the tree-climbing lion destination with stunning facilities at a low cost. The choice you make will determine a perfect wilderness experience.