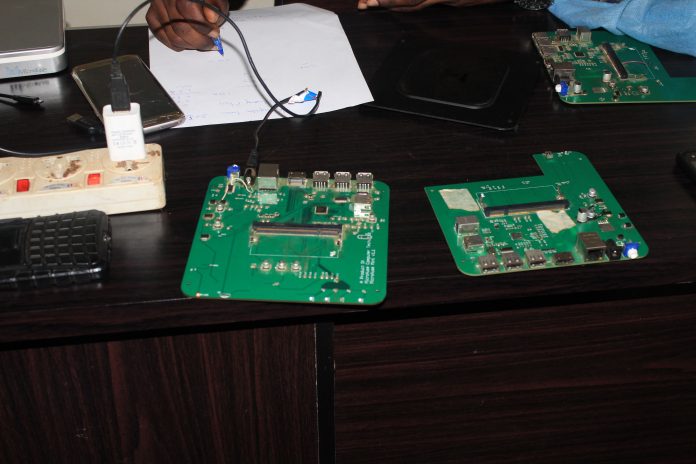 BY MARVIN MUTYABA & ISAIAH NGABIRANO
Computers today have become part of our lives that basically most of the things we need are in these machines. With so many benefits like quick information and communication, entertainment, entrepreneurship, activism and so much more, the computer use has become an extension of the human fabric.
The growing movement of digital migration in the world has opened a worldwide demand for innovation and invention which has given rise to the exceptional programmers and inventors who have created appliances and tools that have revolutionized the way we do everything. This picture features Mark Zuckerberg, Steve Jobs, Bill Gates, Nikola Tesla among other inventors.
In Uganda, a group of youths has added their names to this list by building an organic computer, using their knowledge from school, and exposure to computers.
The group is spear headed by Ivan Karugaba Junior, a student of mechanical engineering at Makerere University who gained inspiration to develop a computer through personal experiences
"One evening at campus my computer was stolen and this got me asking myself why couldn't I develop my own computer since that's what we learn in class," he narrates "Developing the first prototype of the computer was not an easy one and it involved a lot of research and commitment from the team. There were so many lows but we worked as a team and persisted until we came up with a functioning computer, it was a huge achievement to us."
The mother board of the microfuse computer
Having done his internship in Shenzhen,the high-tech hub of China, Ivan gained a lot of experience in developing computers and established some connections as well. This has helped in steering the development of their computer.
When he returned from the one month internship, Ivan decided to start acompany with some colleagues from school, Ochieng Elvis a computer engineer, Etwalu Emmanuel a mechanical engineer, AineamaniTwesigye a software engineer and Nyakoojo Oscar an industrial artist which they called Microfuse, after their computer.
Micro fuse is a multipurpose device that can function as a computer at the same time as a media box with the capability to use a low power consumption of a rate of 5w connected to any display, projector, monitor or TV and a computing functionality as Microsoft office. It can also turn any TV into a smart TV, enable access to online connections, live TV and radio channels. All these marvelous features are to come at a simple price of UGX 350,000 (USD 96) with all the necessary accessories attached.
"Microfuse basically means joining small parts together to come up with one strong and reliable equipment." He says. "Microfuse's aim is to make affordable computers to the normal Ugandan. I believe that every Ugandan deserves to own a computer. It's absurd to find that someone studies computer in their A-level and the only time they get to use a computer is when they are doing their final papers which is not pleasing and this is major because the current devices are expensive and most Ugandans live below the poverty line you cannot expect them to afford these devices."
Ivan however states that the micro fuse will be ready for distribution after the team embarks on batch production, which they haven't been able to do due to the lack of funding and support for their project. He, however, believes that the funding will eventually come in the near future since people have started appreciating their motive and the products they intend to produce through the numerous exhibitions that they have participated in.
The team has also started a training program to help young Ugandans who are ready to learn and attain some skills in mechanical and computer engineering.In this way, the group is able to transfer knowledge to these youths which they can use in their innovations.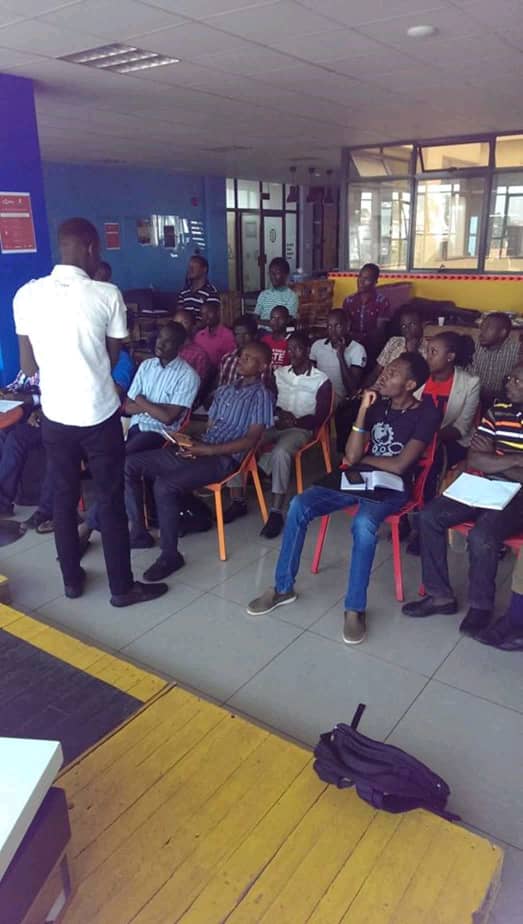 The microfuse team on one of the trainings
Microfuse is located in Wandegeya, Maricha Centrum Building, Ground Floor, office number A3. Tel: +256772292171Email: microfuseug@gmail.comWebsite: www.microfusetechug.com