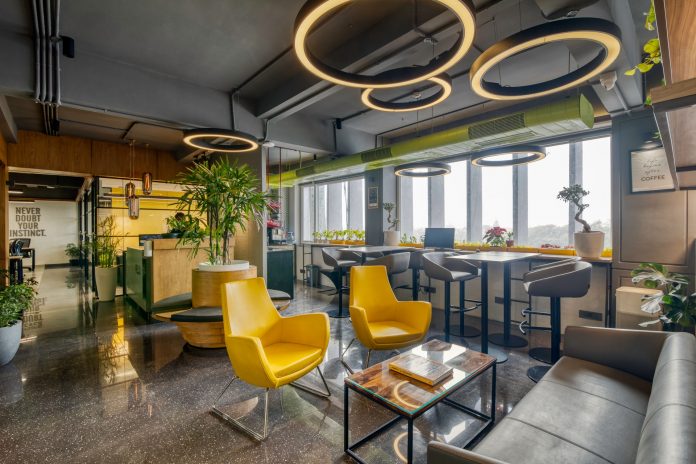 Co-working spaces are a great alternative to working from home or in a crowded coffee shop. Whether you need an office for a day or six months, co-working spaces are ideal for freelancers, start-ups, and business travelers.
The spaces offer connectivity, a concentration of digital resources, and a proper work infrastructure where there may otherwise be none. They are affordable, full of startup geeks like yourself, and probably cooler than any office your startup could afford. So, feast your eyes on the following 10 coolest co-working spaces available in Kampala.
Tribe Kampala
Tribe Kampala is one of the newest co-working spaces in Kampala. It offers monthly subscription coworking space in Kisementi, Kampala providing affordable, flexible access to a prime workspace to work, learn and meet. Tribe Kampala is open to individuals and teams working in diverse domains of expertise. It's designed to give you a spacious, uplifting and open environment. Surrounded by great eateries, coffee shops, shops, bars and restaurants – there is no shortage of places to meet your friends, colleagues and clients.
Design Hub Kampala
Design Hub Kampala is becoming one of the most popular co-working spaces in Kampala. The 2000sqm renovated warehouse recently opened its doors to a collaborative work environment where different people (entrepreneurs, freelancers, designers, writers, product developers, marketing minds, tech start-ups, and makers) can feel comfortable working on their own projects, while having the possibility of sharing, engaging and in essence, creating together with others.
Hive Colab
Founded in 2010, Hive Colab is noted as being one of Africa's first innovation hubs of note along with the IHub. Hive Colab incubates companies and startups critical to Uganda's technology ecosystem. It focus on technology verticals that we consider cornerstones to the country's emerging digital economies: financial technologies (fin tech), medical technologies (med-tech), educational technologies (ed tech), agricultural technologies (ag tech), and technology for governance (tech4gov).
The Square
The Square is one of the most popular destination for some of the networking events around Kampala. Located on 10th Street Industrial Area. The co-working space is a flexible work-space. Desk space, Office Space, Meeting Rooms and Event Space make it a convenient one-stop shop for your business needs.
The Mawazo Innovations Hub
The Mawazo Innovation Hub has created a unique space for high-tech entrepreneurs, academics, researchers and venture capitalists to meet, network and collectively work towards growing the Ugandan economy through innovation. Its value-adding business support services contribute to the growth and globalization of technology rich enterprises in an environment that promotes innovation and enhances competitiveness for knowledge-based entrepreneurs. Thee Hub is located on Plot 593 block 28 Off Mugazi Awongererwa Rd, next to Makerere University.           
       
The Innovations Village
The Innovation Village is a leading destination entrepreneurs in Uganda call home. Located at 3rd Floor Block B & C Ntinda Complex, it's purpose is to deliberately grow innovation by putting in place a platform that challenges assumption, ignites thought and questions status quo. As a launchpad for innovators, The Innovations Village bring together partners, startups, investors and researchers to act as one force for good.
Outbox Hub
In one sentence, Outbox Hub is "The launchpad for new ideas"
Since its launch in 2012, Outbox Hub has been helping new and upcoming African entrepreneurs interested in using technology to build high growth companies with workspace, mentorship, and training programs. Through partnerships, Outbox Hub helps them raise money for their ventures and access markets. It also works with students, developers, researchers and organizations to build inclusive communities that entrepreneurs can tap into for talent and collaboration. Outbox is built on the principles of sustainability, solving real problems, collaboration, openness and transparency, commitment and personal excellence.
VentureLabs East Africa
Found at Plot 7, Binayomba Road, Bugolobi, VentureLabs East Africa Hub runs as a co-working space for innovative start-ups and small companies. A like-minded, entrepreneurial community, members are central to the VentureLabs network, but work independently of the venture development process. It brings together global and local networks of entrepreneurs, developers, research partners and investors to explore, incubate and launch innovations. These are designed to deliver venture returns, along with systemic social and environmental change.
The TechBuzz Hub
TechBuzz Hub is a collaborative working space focused on youth capacity building and startup development. It offers co-working space and access to business development services such as mentorship, consultancy, incubation, associate networking services, training and seminars.