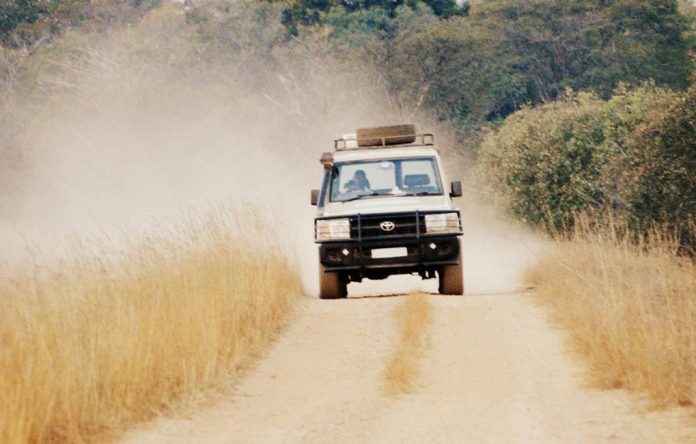 Uganda is a beautiful country with a lot of interesting features that will reward you with an exciting experience. Whether you are option for Uganda self-drive or car rental with a driver, you will definitely enjoy your holiday through the Pearl of Africa.
Due to its improved road networks, Uganda provides breathtaking moments to travelers once they use the common routes that introduces them to stunning beautiful scenic views, wildlife species, different cultures and so much more. Most of Uganda's road trips begin from Entebbe or Kampala, the country's capital and the most popular city. In this article, we have detailed the different best road trips you can take to have a memorable time in the "Pearl of Africa". These include;
Masindi to Murchison Falls National Park
This is the most popular route as it has a lot to offer to travelers on top of enjoying the beautiful scenic views especially when you reach Budongo Forest. The road is tarmacked and you will
While on this route, vehicles will in all ways slow down which gives a chance to the visitors to have close views at the nature especially the popular Murchison Falls, wildlife species and more. Visitors will be able to have a look at species like lions, giraffes, leopards, several species of birds, elephants and more.
Kampala – Fort Portal
Fort Portal is located in the Western part of Uganda and a road trip from Kampala to this part of the country is likely to take a 4-5 hours depending on the road traffic and condition. This route is one of the shortest and easiest route to the capital of primates in Uganda- Kibale Forest National Park. While on this trip, Visitors should expect to see a lot of beautiful scenic views such as tee plantations, different towns along the road, lush green vegetation and more.
The Gerald Portal monument on the main road gives a warm welcome to the visitors to Fort Portal. The hospitality of the Batooro people is another factor that makes this trip so memorable and amazing. There are a number of activities you can do while in Fort Portal and this makes it a must-visit destination for Ugandan history lovers and researchers.
Tooro kingdom is one of the attractions In Fort Portal. The city itself is a link to many tourist destinations in Uganda such as Semuliki National Park, Queen Elizabeth National Park, Ntoroko section of Lake Albert, and Bigodi Sanctuary among others.
Kampala – Kabale Road Trip
Kabale is situated in the South West of Kampala, the capital city of Uganda. A road trip to Kabale will take you between 7-8 hours to reach your destination.
While on this road trip, the visitors will have an opportunity to have a close look at the beautiful scenery across the roadsides, the hills and valleys. Among the amazing features to see is the Equator, ranges with high altitudes which almost touch the sky, rugged terrains, and many more.
Still along your way to Kabale, you will get to visit a number of places such as Ngamba Chimpanzee sanctuary on Lake Victoria, Forest Park Resort at Buloba, Curatic Botanic Gardens and many more.
Kampala – Masindi Road Trip
Masindi is a small district located in the western part of Uganda. Masindi is estimated at 210.7km and is worth a 3-4hour drive. While on a road trip to Masindi, you will be able to see road side vendors and while here you can choose to buy a local snack. You will also be able to see towards River Kafu among other species like birds.
This is one of the most popular road trips in Uganda due to the fact that it leads visitors to a rich tourist area where most of the tourist destinations such as Murchison Falls National Park, Kinyara Sugar Works, Ajai game reserve, Ziwa Rhino Sanctuary, Karuma Falls wildlife reserve, Rwenzori Mountains National Park, Queen Elizabeth National Park and many more are found.
Kampala to Jinja Road Trip
This route is congested most of the times due to the fact that it is the main road for the country's imports and exports. It is one of the shortest road trips in Uganda as it is only 79km and worth a 1hr and 10-minute drive.
While on this road trip, the visitors should lower the car windows especially when they reach Mabira Forest. This forest is Uganda's largest and has a lot to offer to the visitors. Passing through this thick forest offers beautiful scenic views of different tree species, birds among others that give a great experience to the visitors.
Apart from Mabira forest, the route has other interesting features such as the Uganda Wildlife Conservation Education Center, Grandeur of the Nile, Uganda National Mosque, Uganda Museum, Jinja Bridge and many more.
Conclusion
The above road trips are just a few of the popular attractions to discover in Uganda. All you need is obtain a reliable car rental in Uganda and get to discover the backside on your own.