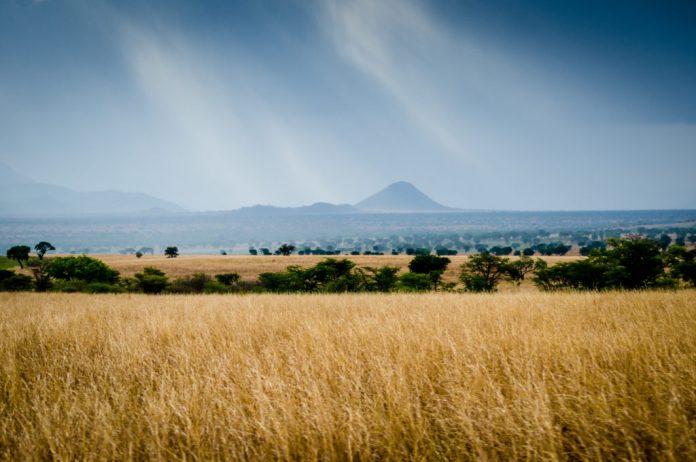 When you think of car rental deals Uganda should be on top in terms of countries to Visit. There are many attractions which can be visited with a rental car in Uganda. It doesn't matter in case you do not know how to drive the car, there are Chauffeur drivers who are very professional about driving in Uganda and the neighboring countries. In case a client knows how to drive, self-driving is also one of the best ways to explore Uganda. It doesn't require much; your local driving license is acceptable to drive in Uganda and for those with international driving license it is a very good option.
Uganda is gifted by nature and this makes it a prime destination for natural lovers, there are many attractions to see ranging from water bodies, wildlife, mountains, forests and culture. Here below are the places to choose on car rental basis.
Western Uganda
Bwindi and Mgahinga National parks
For tourists visiting Uganda whether on car hire or self-driving, gorilla parks shouldn't miss on the list. Bwindi and Mgahinga are Uganda's national parks where the rare mountain gorillas can be tracked. They are close relatives of humans and nothing is so exciting to stand before the gentle and shy creatures. Mountain Gorillas on this planet earth can be tracked in three countries Uganda, Rwanda and Democratic Republic of Congo. Though the price for the permit is a bit high and differs depending on the country, the experience is exceptional and life time.
Queen Elizabeth National Park: This is a wildlife park in Uganda and it is strategically located. Many visitors do visit Queen Elizabeth National Park to enjoy its diversity of attractions, Besides the many animals which can be seen in the game drive, there is another option of cruising on Kazinga channel summarizing the visit by spotting some of other species missed on the game drive.
Queen Elizabeth also includes Kyambura gorge which is known to be a home to primates and the most attractive one is the Chimpanzees. Enjoy the beautiful land scape of the gorge while tracking another close relative of Human, the Chimpanzees. Visiting the gorge is fun, appreciate nature, different bird species and many more.
Queen Elizabeth National Park also offers another section of Ishasha. This is the section where visitors enjoy the tree climbing lions. It is a rare happening but the chance is available in Ishasha sector.
Kibale National Park: Kibale forest is one of the famous places in Uganda for Chimpanzees Tracking, not only Chimpanzees, the forest is a home to 13 species of primates. With activities like Chimpanzee Tracking, Nature walks, birding, and Chimpanzee habituation. You will be immersed in Kibale's specials and the experience is incomparable.
Lake Mburo National Park: It is among the smallest National Park in Uganda but with diversity of species. Lake Mburo is known to have those attractions and activities which are rarely found in other parks, Besides the normal game drive and boat cruise where visitors can see many wildlife, there are activities like Horse riding, cycling safaris, Natural walks for both day and night.
Northern Uganda
Ziwa Rhino Sanctuary: This is the only place in Uganda where you can see the Rhinos, and it's a place where the list of big five can be completed. They are white rhinos and visitors are escorted by the guides and track them in the sanctuary. Besides the Rhino, the sanctuary is home to many other attractions like antelopes, different bird species and many more.
Murchison falls National Park: It is the biggest National Park in Uganda. It is where the Murchison falls is found on the River Nile. The park is home to many animals like lions, leopards, elephants, Giraffe and etc. Another powerful attraction in this park is the boat cruise to the bottom of the falls. The falls are beautiful and very beautiful to look at. Other attractions include visiting the top of the falls, spot fishing, boast cruise to the delta, birding and cultural encounters.
Kidepo National Park: It is one of the remote National parks in Uganda. The park is not disappointing and when it comes to the land scape and culture, Kidepo is above nothing. In the game drive, expect to see animals like, Bush pigs, Giraffes, Hynas, Oribi, lions, leopard and many more. Since the park is remote and far, strong 4×4 car is recommend for the smooth running of the trip.
Eastern Uganda:
Jinja: It is not far away from Central Kampala. The place is suitable for adventure travelers, honeymooners and those who prefer to relax from the stress or from the long holidays. It is where the River Nile and Lake Victoria is found. Enjoy water-based activities here like Visiting the source of the Nile, Rafting, Bungee jumping, Boat cruises, and many more.
Sipi Falls: It's located on Mountain Elgon; the falls are in 3 fazes and each phase is a miracle on its own. The falls can be explored on a nature walk passing through people's gardens and rocks. Visitors are escorted by the local guides. Enjoy the cool breeze, views of different places and also take unforgettable pictures to take memories at home.
Where to sleep on a car Hire tour in Uganda
No need to worry about where to sleep on a car hire trip in Uganda. The country has developed its infrastructure and there are different types of accommodation where a visitor can choose where to spend nights. They range from Camping, Budget, Midrange and Luxury. Some of the known accommodation facilities in different places include, Clouds Mountain Gorillas, Rushaga Gorilla lodge, Mweya safari lodge, Bush lodge, Paraa safari lodge, and Fort Murchison.