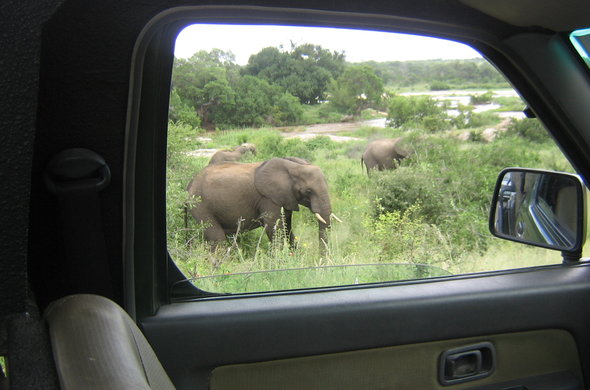 Uganda, known as pearl of Africa is one of the most visited place in in Africa and the world at large. Uganda is so beautiful a country with so many things ranging from water bodies, natural vegetation, mountains and national parks. Though national parks make it more beautiful each having unique attractions i.e gorillas in Bwindi, chimpanzees in Kibale, wildlife in Queen Elizabeth, Murchison falls and Lake Mburo national parks.
Today we are to look at how you can have a safe drive though the national parks where game drives are made even when you are not without a ranger or guide. National parks are located in remote areas away from the city centers where roads are rough and in bad conditions so you are advised to 4×4 car. The country has got over 5 national parks where you can do game drives for game viewing out of the 10 in the country. The wildlife life found in these national parks in interesting flora and fauna
Where are these National parks found?
Uganda's national parks are distributed in the country though they are found in Uganda's remote areas which are deep in the village. This therefore for calls for a good guide/driver who is well conversant with these places so that you avoid getting lost on the way.
Which tourism activities are there in Uganda's national parks?
In Uganda's national parks, there pronounced tourism activities which you can participate in , while relaxing and having leisure. The most pronounced activities in Ugandan national parks include; game driving, nature walks, boat riding, research, hiking of hills and doing some research as needed by you. Of the above activities, the most pronounced activity in the park is game drive.
What does the game drive involve when you are in a national park?
When you are in one of Uganda's national parks, a typical game drive will involve you driving around and in the national park by a 4X4 safari car. While driving, you will you will enjoying watching different flora and fauna within the national parks. The fauna which will be viewed will include; wild animals like elephants, crocodiles, lions (with tree climbing lions in Queen Elizabeth National park and Kidepo valley National Park)
You should however note that in Uganda, not all national parks do offer game drives. In some national parks, there are very fragile lands that can diversely be affected when you are driving the car you have rented and this may damage the car you are driving leading to problems in the long run. If you want to experience a typical game drive in Uganda's national park, you will get these game drives in five (5) of the Uganda's national parks. These major national parks include; Elizabeth national parks. This is found in the western part of the country, and while you are on the game drive in this park, you will view tree climbing lions along the Ishasha route. Other parks where game drives can be held include; Murchison falls national park, Kidepo valley national park, Lake Mburo national park and Kibale National park.
What happens when you are driving in Uganda's national parks?
In case you have ever visited Uganda's national parks, it is not the same way as you are driving on road surface. When you are driving on the road, usually there are measures and guides being put for you to follow when you are driving. Whereas in national parks, the game drives start as early as 7:00 am and end exactly as 7:00 Pm. Beyond this, then you are not allowed to drive inside the park and when you are got, you will be penalized. Remember most of the roads in national parks, there marram roads.
What is the maximum limit of driving in a national park?
The recommended speed in the national parks is 35-45 km/hr. This is because of the need to avoid accidents such as knocking animals within the park which may be crossing. You should never overtake in the park because it has never been allowed. Just abide by the speed limit as you will enjoy viewing the animals when you driving at a low pace that when you drive at a high speed.
How do demarcated parks in national parks look like?
There are good demarcated routes which are designed for vehicles during the game drives in the park. When driving, you should not go off the track which may involve going off the roads because this will lead you to affect the vegetation. You should not that when driving in the park, you should always keep in mind that the game animals are given the first priority than anything else because these are the cores of the game drives in the park. Since these parks are found a bit far places from the town, then you should use cars in good conditions. do you want to have achance to drive through Uganda's national parks on your own? Just click here