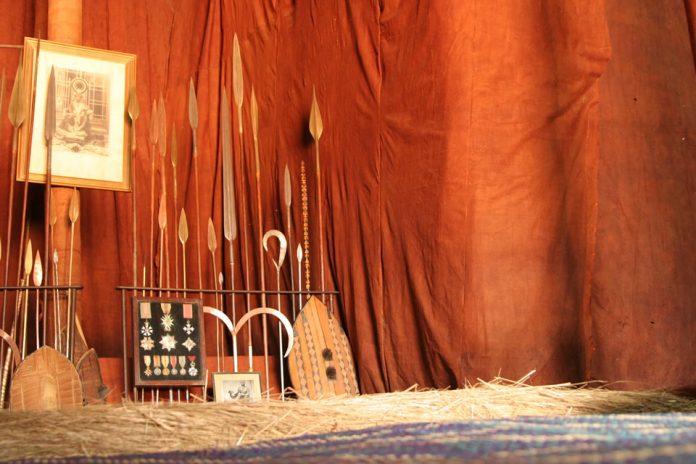 Uganda is a culturally diverse country, with over 56 indigenous tribes. Ugandans are well known for their friendliness and hospitality. They have rich history and heritage too including both the country itself and the people. This heritage and history can be explored at historical sites including the UNESCO world heritage site Kasubi royal tombs.
On your safari to Uganda, prepare to be fascinated by history as you visit some of these 9 historical sites.
1. The Ivory Tower – Makerere University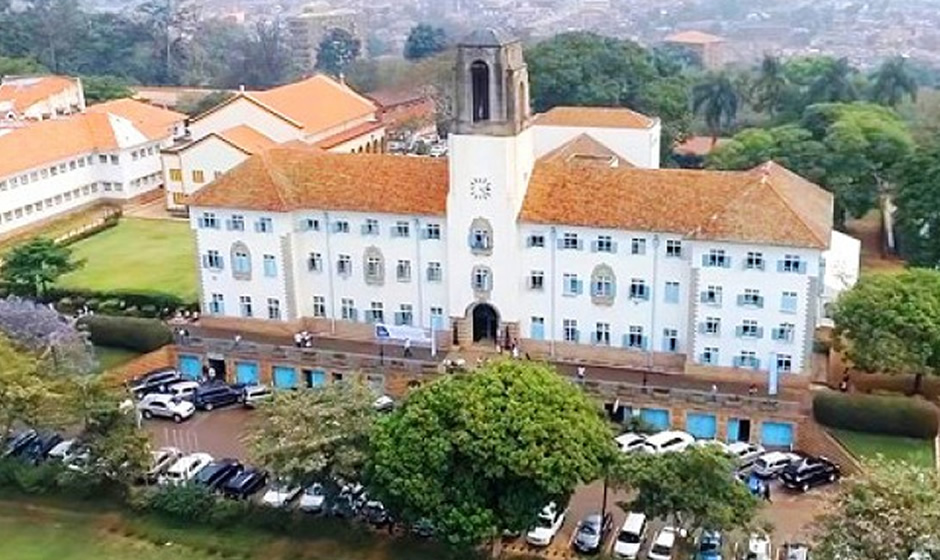 Makerere University is one of the oldest in Africa established in 1922. It began as a technical college offering mechanics, carpentry, and building courses but, Makerere has transformed over the century to become prestigious and always ranks among the top 10 universities for academic excellence in Africa according to the highly respected times higher education university Africa rankings. All this could not come if it was not the mercy and vision of Daudi Chwa the Kabaka of Buganda who offered free land to establish this mighty university.
Thanks to Daudi Chwa, otherwise, the university would have been established in Kenya had the Kabaka refused to offer land. Daudi chwa made a historical decision that has changed Uganda and the world in regard to the successful graduates and affiliates including Nelson Mandela's wife Winnie Mandela among other noble prize winners. In addition, the Makerere alumni association includes a number of people who are leading innovations and development of the country in Uganda including lawyers, politicians, and researchers such as Dr. Charles Ssali one of the top HIV/AIDS researchers on the planet.
2. Uganda Museum
Uganda Museum is the national museum of Uganda located in Kamwokya next to Uganda wildlife authority along Kira road about 1.5 km from Kampala. This museum was created in 1902 and is the oldest in East Africa. It features a collection of over a million objects, artifacts, and excellent displays of Uganda's early human history, traditional lifestyles, nature and wildlife, science and industry, and traditional musical gallery. In its compound, there is a motor gun that was used during the war in 1970s.
3. Kasubi Royal Tombs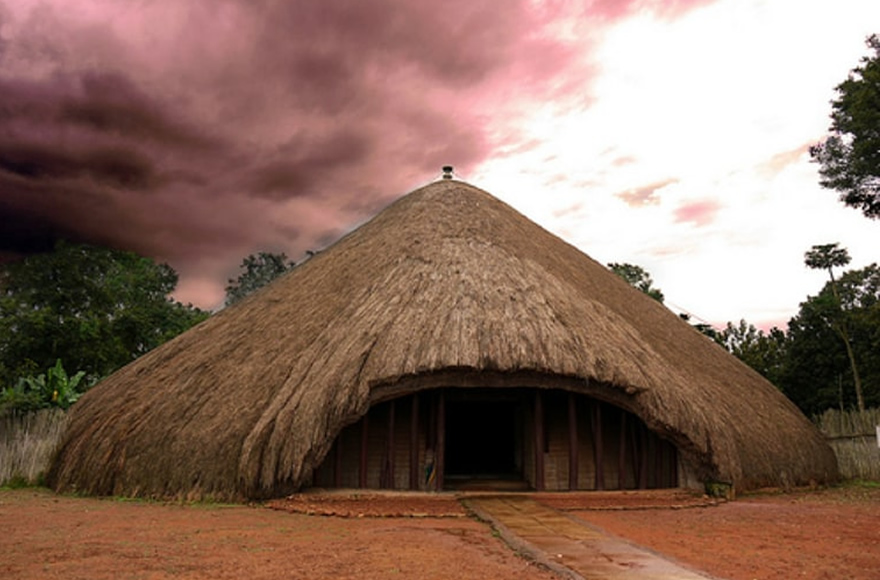 The Kasubi royal tombs are and a UNESCO world heritage site. They are cherished as the resting place of the four former kings of the Buganda kingdom and reflect the staunch traditionalism of the former kings.
The four tombs are sheltered with a traditional grass-thatched hut within a papyrus reed fence. In addition to the history behind the kings of Buganda, the tombs are great for photography and can be visited by tourists. Buganda treasures this site and in fact, still carries out special traditional rituals in imitation of their forefathers.
Mwanga the second ordered the construction of this site at Kasubi hill, about 5 km from Kampala, but he did not complete it, he died in 1884 and was laid to rest in his tomb at Kasubi. They are located on Kasubi hill 30 minutes drive from Kampala and can be visited by Uganda tourists on a Kampala city tour. despite all this history to explore at Kasubi, the tombs are under reconstruction following fire destruction in 2010.
4. Namugongo Martyrs Shrine
The basilica and museum at the Uganda martyrs shrine in Namugongo Kampala provide insight into the struggle that Christians in Uganda faced as they went about preaching the gospel of faith in Jesus Christ which had been brought by Christian missionaries. Between 1883 and 1885, the Kabaka of Buganda Mwanga II ordered the killing and burning of the 23 23 catholic and Anglican martyrs accusing them of tarnishing his traditional kingdom's beliefs as barbaric and backward.
The Uganda martyrs shrine stands on the site where the final killings took place and it has turned out to be a worldwide religious holiday and pilgrimage known as Martyrs Day.  Every 3rd of June, it attracts pilgrims who walk on foot from around East Africa to congregate and pray to God. Namugongo martyrs shrine has been visited by different Roman Catholic popes including Pope Paul the 4th who canonized the site in 1967 and pope Francis who visited the place in 2015.
5. Torture Chambers
The torture chamber located inside the Lubiri Mengo palace in Kampala is one of the reminders of the historical civil unrest that hovered over Uganda when the late Idi Amin was president of Uganda from 1971 to 1979. Until then, you may have known Uganda by the name of president Idi Amin or watched a movie like the last king of Scotland.
A visit to Katereke ditch prison with a guide will get you into something strange in the history of Uganda. In 1966 President Milton Obote (who Amin toppled through a coup d'état), abolished kingdoms and attacked Lubiri turning it into an army barracks. Following Amin's capture of power in 1971, he built the Katereke ditches as a gun and ammunition armory. Years later, Amin came to learn that Obote was mobilizing Ugandans to overthrow him. Hence Amin directed soldiers to arrest and imprison people he suspected were against him. It is said that over 19,000 people were tortured during Amin's regime and 6000 in Obote's. At the torture chambers, you can read the words of the prisoners like "Amin, you have killed me what about my son." that's very sad, a lot of terrible things happened.
6. Independence Monument
A symbol of history, the independence monument Kampala was built in 1962 for Uganda's independence from the British colonial government. It stands behind Sheraton hotel along Speke road and Nile Avenue in Kampala city. The monument made of cement, sand, iron bars, and wire mesh is in form of a woman standing on the ground holding and rising up a little child in the sky. It signifies Uganda and her people overcoming the bondage of British colonialism as much it is appreciated by pan Africans and nationalists worldwide.  The Uganda independence monument was designed by the influential modern sculpture Gregory Maloba Luhya a Kenyan who studied and was a lecturer at Makerere University. Visit and stand at this monument for photos and to be part of the history and milestone Uganda has ever since 9th October 1962.
7. Biharwe Eclipse Monument at Igongo Cultural Center
The eclipse which occurred in 1520AD is well documented by astronomers, modern scientists and rivals the most recent total lunar eclipse of 2013 and was best viewed at Packwach northern Uganda.
Visit the Biharwe eclipse monument is located at Biharwe hill overlooking Igongo cultural center near Mbarara town. It was built in 2014 to remember and reveal the power and impact of the historical lunar total eclipse that occurred in 1520 AD have had on the traditional kingdoms of Ankole, Buganda, and Bunyoro Kitara Empire. The names of the Ankole longhorn cattle provide evidence of the significance of the eclipse that occurred at Biharwe hill. Before the eclipse occurred, the three kings of these kingdoms had been involved in cattle raiding conflicts.
King Olimi I of the Bunyoro empire had raided much of the cattle by invading the other kingdoms which caused severe famine because cattle were the source of livelihood proving milk and meat. When Olimi and his entourage reached Biharwe hill while returning from raiding cattle in southwestern Uganda, the eclipse stroked causing fear and superstition. Out of fear, Olimi abandoned the cattle he had raided leaving them in the hands of their owners. After the eclipse, Ankole king retained their cattle and people thought the cows had come from heaven and named them so "Enduga Mwiguru" the impact of Biharwe eclipse could only be remembered by putting up a monument which visitors on Uganda safari can visit at Igongo cultural center.
8. Nakayima Tree Shrine
Discover one of the oldest trees on earth, Nakayima Tree shrine has survived for the last 500 years ago. Nakayima tree's age was determined in 2015 after researchers visited and estimated that the tree shrine was around 500 years old. It is located in Mubende town along the route where tourists pass en route to Kibale forest national park for chimpanzee trekking safaris.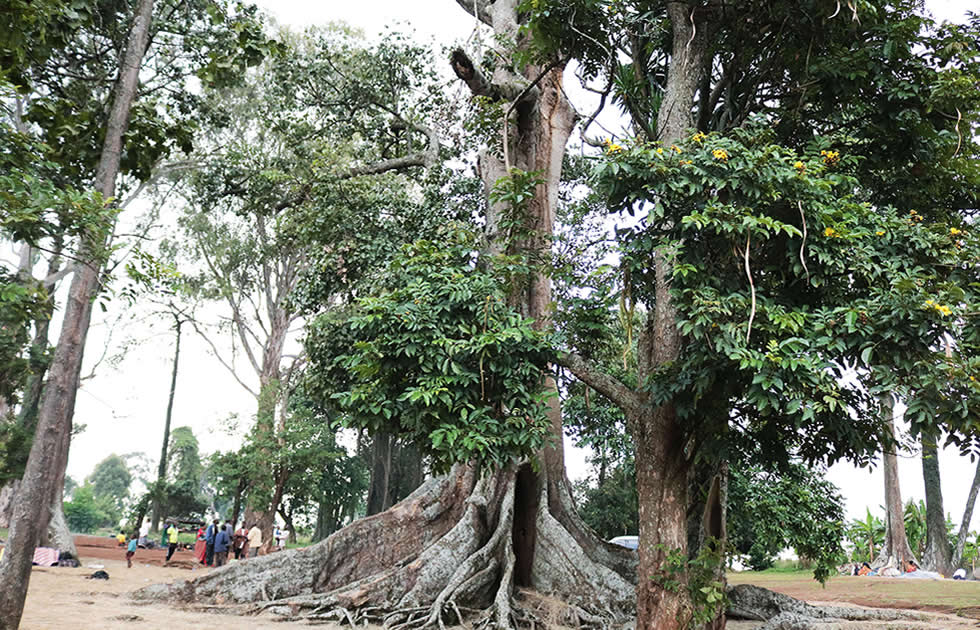 Mubende is found in western Uganda, which was for many years ruled by the Bachwezi kingdom around 1100 to 1500. One of the ruler's wives named Nakayima inherited the tree as a shrine to keep rituals and the spirits of his husband Ndahura. To date, locals still used the shrine to perfume rituals as they blow their pipes. The story of Nakayima is fascinating apart from being a shrine, it is one of the few ancient trees still living.
9. Punishment Island –Lake Bunyonyi
The punishment islands are one of the 19 spectacular islands on Lake Bunyonyi a beautiful lake where tourists normally relax and chill after strenuous gorilla treks in Bwindi southwestern Uganda.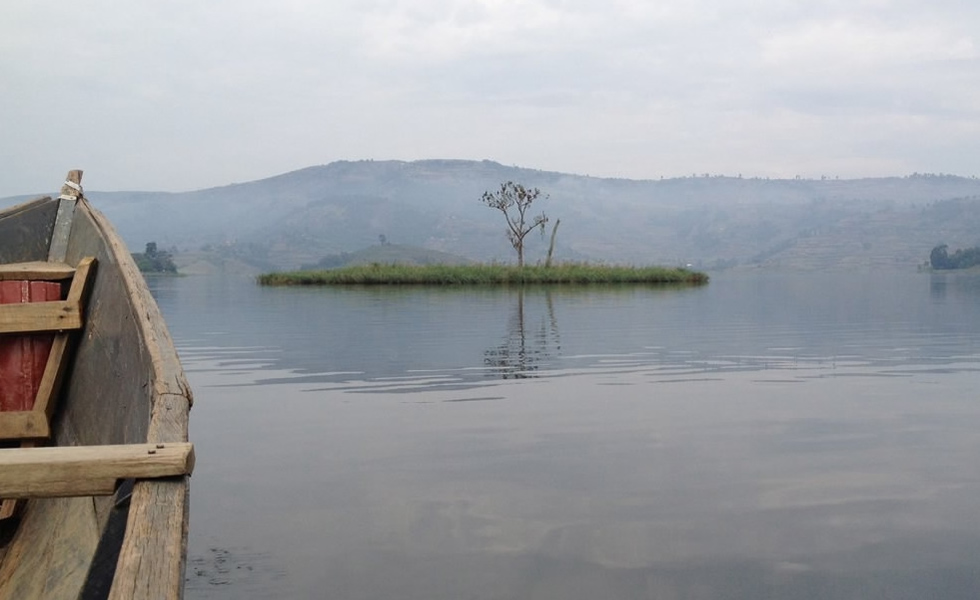 The island was named punishment because long ago, girls who would get pregnant before marriage would be punishable by death on orders of the elders of the family. Girls would be tied and dumped on the island from where they would starve to death or drown in the waters of Bunyonyi being the second deepest lake in Africa at a depth of 900m. though the practice ended around 1920's, the remains of human Skeleton at the island make it a historical site to remember.