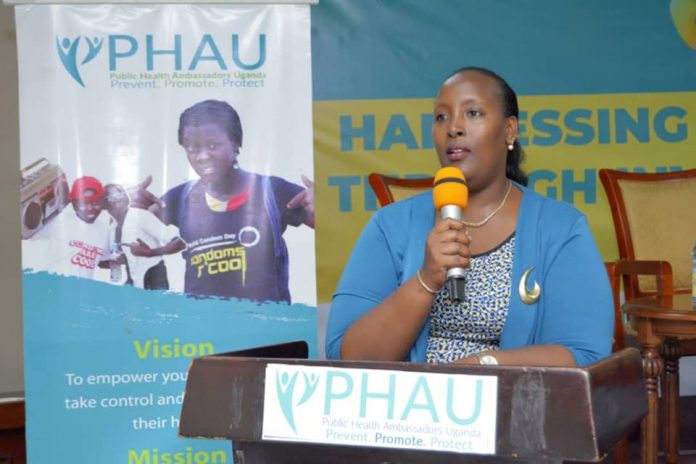 Uganda is set to host the first ever Public Health Youth Symposium that shall bring together various health experts with majors in social economic development, health policy, innovation, service delivery and advocacy to mention but a few. There will also be participants from social-political movements, business start-ups, social enterprises, civil society, international organizations and public institutions from Uganda and across the world.
The Public Health Youth Symposium (PHYS) is an avenue for the Ugandan public health community and professionals to communicate connect and collaborate on the latest public health efforts and findings. It will be a gathering of public health practitioners and multiple partners from government, academia and private organizations that share a common interest and dedication in protecting, preventing and promoting the health of the nation.
Follow updates here or use this hashtag #PHYS2017 on social media.
The Expectations from the Symposium in Uganda
The Symposium seeks to turn young people into advocates, activists, champions and change agents by empowering them with information and skills on Sexual and Reproductive Health, HIV/AIDS, Water, Sanitation and Hygiene Management, Human Rights, Project Planning and Management, Evidence Based Advocacy, Communication, Social Entrepreneurship and Critical thinking using a problem-solving and learning environment. In addition to the above, they will also gain leadership skills, networking skills, analytical skills, interpersonal skills and team work skills.
It is aimed at connecting youth to share experiences and learn from each other on the selected themes, discuss challenges they face and plan way forward to address them. It will bring youth in touch with their peers, researchers, entrepreneurs, influential speakers and development partners.
The theme for this year's symposium is "Public Health: A Driver to Achieving Sustainable Development Goal 3".
Objectives
Create a national platform for young peoples' discussions and understanding of how public health issues hinder social economic development of Uganda.
To understand the role of public health in achieving National agendas and SDGs in Uganda.
Create a platform where young public health innovators in public health showcase their work to various stakeholders and promote a multidisciplinary approach in health innovation.
Create visibility for young people's decision making ability on public health at (community and national level) the Ministry of Health level in Uganda.
Public Health Ambassadors Uganda (PHAU) is a registered not for profit youth led and youth serving organization comprised of young people working on issues of sexual and reproductive health and HIV awareness using health promotion, youth empowerment, social entrepreneurship and ICT for Health.
Registration
The one day symposium will he held on 9th November, 2017 at Hotel Africana. Click here to apply.
Applications will be accepted on a rolling basis up to the deadline of 30th October, 2017 hence you are encouraged to apply as earlier as possible. Should you need to get in touch with the organizers, write to us at info@phauganda.org