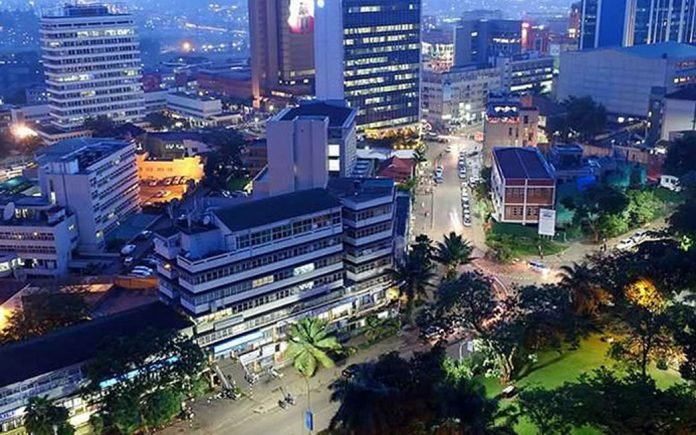 Tourists visit Uganda for various reasons since she offers a variety of facets that will be of interest for most types of travelers. However, most that come for holidays get limited time to discover the outstanding beauty of the country's capital, Kampala. Many come with already made travel itineraries that take them direct from the Entebbe International Airport to either Western or Northern Uganda where the country is spectacularly gifted by nature.
Being it that Uganda's top tourism attractions in Safari Parks are located hundreds of miles away from the only International Airport in the country, if you have enough time for your holiday, you can cool off your flight fatigue by taking a short holiday (1 – 2 days) in the spectacular capital of the 'Pearl of Africa'. Here is why you should spend some time of your holiday in Kampala.
Easy to Get there
Kampala is just 40 km (about 22 miles) North East of Entebbe International Airport. If you are on a per-arranged travel plan with a travel company, getting to Kampala from the Airport and getting where to stay during your holiday becomes easier. However, if you don't, you can take a taxi cab from the airport at approximately USD 30.
You can also use public means, the passenger service vans (also locally known as 'taxis' or 'matatus') at USD 2 – 3. But this can be inconvenient for you if you appear to be a first time user/ visitor. There are also 'Boda bodas' (public transport service motorcycles) at around USD 4 – 5 that can deliver you to the exact location of your choice of which some are organized in recommended Companies like Safe Boda, Uber ride e.t.c that you can contact online.
If you feel like driving your self, you can always either pre-book for a self drive Car Hire or an Airport Transfer from as low as USD 35 and USD 40 respectively from any Uganda Car Rental Agency that you can get from the Internet.
Language and Hospitality
Ugandans are ranked among the top hospitable people in Africa
For English speaking tourists, communication is almost no problem in Kampala since English Language is also the official language in the country. Uganda was under the British rule from 1894 till 1962 when she gained her Independence. Kampala being a modern city with at least 8/10 people educated, expect not to worry about language barrier though Luganda is much more widely spoken in the region and is the mother tongue for the vast majority of the Country. Ugandans are also hospitable people, always free to interact with. So you are always assured of a good company.
Money
Although the Uganda shilling is the widely acceptable currency in the region, other international major currencies such as US Dollars, Euro and Pounds can also be received for services like accommodation, car rental, gate entrance at tourist locations and some high end shops & supermarkets. Kampala also has a number of Forex Bureaus such as Unimoni, Umoja, Red Fox among others where you can get change for various currencies.
A lot to see and do
Sports and leisure activities
Are you a fan of sports? Don't worry about missing your favorite sport be it Golf, Hand Ball, Soccer, Tennis or Snocker among others. You can also catch up with your big matches or events since satellite reception is widely used by a number of pubs alongside plenty of appetizers and beer around to enjoy your favorite sports.
You will not also miss Kampala Events, such as pop concerts and theater shows to provide great entertainment for the whole family.
Kampala has a rich culture and heritage
Buganda Kingdom has a diverse cultural attractions to explore!
The city is strategically positioned in the heart of Buganda, one of the most organized ethnic grouping in Africa. Kampala has seen various traditional rulers of Buganda building palaces in the region that have left behind a stamp the kingdom's rich culture. As a result, Kampala is soaked in culture and heritage and offers a large number of cultural and historical sites in very short distances from each other making Central Uganda a unique place in the African map of culture and heritage.
These include Kasubi Tombs (the place where Buganda kings remains are kept), King's Palace (Lubiri), Ndere Centre, Bulange (The Buganda Parliament), Namugongo shrine where Kabaka Mwanga ordered the executing of the popular Uganda Martyrs in the late 1880's among others.
Quality hotels and accommodation
Hotels and self-catering apartments are widely available in Kampala at very reasonable prices respective of their quality and services. From Five Star Hotels like Serena Hotels, Sheraton to three stars like Protea, Africana alongside other accommodations like Speke resort Munyonyo, Pearl Of Africa Hotel, Kabira Country Club, Mestil Nsambya among others. All these accommodation are recommended for you to enjoy spending your nights going out.
Kampala is an all year round destination
There is no big change in the climatic changes of Kampala year to year. The temperatures are always moderate warm on average of 32C which is excellent for holiday makers from different ends of the world. The weather is always great as it is always neither too wet nor cold.
Alongside that, there are plenty of activities to keep you entertained all year round and for example Slum tours in areas such as Bwaise, Kisenyi, Katanga among others. All cultural and historical hot-spots in the region are open all year round, and so nightlife.
Great Nightlife
Kampala Nightlife offers a great moment to complement your daily activities. Evenings will never be boring when you know where to go. Nights out on the town are a ton of fun, since it hosts a number clubs, bars and lounges. These are situated literally door to door each with themed days such such as carribean nights, Campusers nite, Oldies nites, Lady's nights among others to suit everyone's taste of music genres. Warm your nights dancing to the latest club and trance anthems or smooth R&B and hip-hop beats.
Historical Sites
You could say that the top reason for staying in Kampala is a combination of all other reasons listed above, but there are a lot of other places to spend your days.
Visit historical sites such as the Uganda Museum, the only Bahai Temple in Africa, Lubaga Catholic & Namirembe Anglican Cathedrals, Kabaka's Lake (man made lake) that were built by the first missionaries in Uganda among others.
Modern Dining
There is plenty of choice in Kampala when it comes to dining out, as quality restaurants can be found in most parts of the city. There are also a number of restaurants offering local food pastas such as chinese foods .Wine bars and pubs are also popular providing quality brands from both local and international lagers, beers to various popular brands of liquor.
However, plan your outings after getting information beforehand by reading on the Intenet or contacting travel agents for queries.