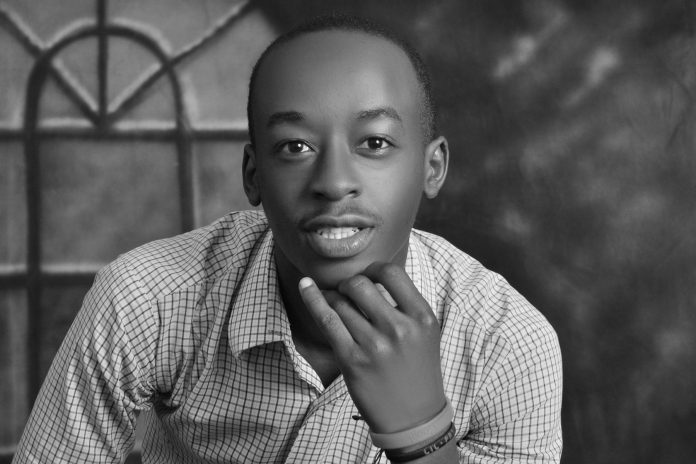 No better way of approaching critical subjects like sexual reproductive health rights than with hip hop, ballet, contemporary Latino dances. Bring on these, you have the attention of the young people. What started as a university passion by a group of friends has turned out to impact much Ugandan youths.flash mob
Meet Segawa Patrick an energetic, proactive and self-motivated Sexual and Reproductive Health and Rights (SRHR) advocate and Public Health practitioner with passion for social entrepreneurship and ICT for health. He works with youth and community empowerment projects, health education and promotion (Music, Dance & Drama), research methods, volunteering, customer care service and developing working relationships between the community and local leaders towards addressing prioritized health needs.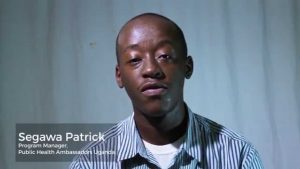 He is the Founder and Programme Manager at Public Health Ambassadors Uganda (PHAU) and CEO for Rabbit Factory Ltd; a specialty green business enterprise dedicated to improve the livelihoods of all youths and women through Rabbit Farming in Wakiso district. He is also working as an Advocacy Officer at Community Integrated Development Initiative (CIDI) with the Advocacy for Better Health Project in Nakasongola, Luwero and Kayunga District funded by PATH and USAID.
Segawa is the winner for the Green Business Plan Competition 2014 organized by International Labor Organization and Youth Entrepreneurship Facility. Furthermore, he has participated in the Young Innovators Hangout on UN Day on 24th, October 2014. Recognized for an outstanding exhibition display on innovation that contributed positive change in the community through the School Chalk Making Business Project. He has ventured into school chalk making business as a social enterprise for empowering young people with business and entrepreneurship skills through training and mentor-ship.
Segawa was part of the Ugandan delegates during the High Level Youth Dialogue on Sustainable Development Goals in August 2014 in Nairobi, Kenya. The High Level Youth Policy Dialogue on SDGs is an African youth event, open to international youth, with an aim of gathering and strengthening political commitment for governments to support prioritizing investment in youth development in the post-2015 era. These meeting cultivated recommendations made by young people and created political goodwill for African countries to champion the youth agenda at the intergovernmental negotiations (September 2014-September 2015).
He has been selected to be part of the Women Deliver's Young Leaders Program 2015 and attending the Women Deliver Conference in 2016. Women Deliver seeks to harness the untapped potential and passion of young leaders. Women Deliver works to develop the skills of young advocates in developing countries through our workshops, online learning communities, scholarships to key events, and high-level networking opportunities.
Segawa has also received the "IHSU Health Promotion and Educative Arts Award" for his outstanding contribution in the area of Sexual and Reproductive health through creative and performance arts from International Health Sciences University.
He hopes that in ten years, PHAU will be a global movement and platform for young people who are passionate about making a difference within their countries especially on the issues of Sexual and Reproductive Health that affect youths and communities. This platform will be used to advocate for better health policies address SRHR issues in targeted populations and provide oversight of developed and established public health partnerships, synergies and consortiums at a national, regional and international level for evidence based SRHR interventions in different countries. In addition, provide a joined voice for young people to foster capacity building, research and innovations in the area of Sexual and Reproductive and Rights.