Ugandan police in Tororo District have rescued four women who were about to be trafficked to the Middle East after being offered work in Oman as cleaners.
Ugandan police stated the young women were rescued from a guest house on the Uganda-Kenya border, where the human traffickers had paid for their accommodation, shortly before an attempt to smuggle them out of the country.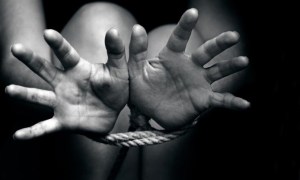 Bukedi regional police spokesperson Kamulya Sowali said the women were aged between 22 and 28 and came from Kampala and Wakiso, Uganda's Daily Monitor reported on Monday.
Sowali added that the police had been tipped off by hotel management who reported that the girls were restless and making frequent phone calls.
One of the traffickers, a 25-year-old from Tororo District was found in possession of the victims' properties, including travel documents following his arrest.
During his interrogation the suspect confessed to having coordinated the trafficking of the victims on behalf of his trafficking company.
"We are interrogating him further to get more details as well as helping us to track the key people involved in the business," Sowali said.
In addition to the attempt to lure the women out of the country the traffickers had also tried to extort them into paying hundreds of dollars to facilitate their trip, including securing travel documents and paying for the transport involved.
Neither is this the first case of trafficking on the Uganda-Kenya border with a number of previous cases reported.