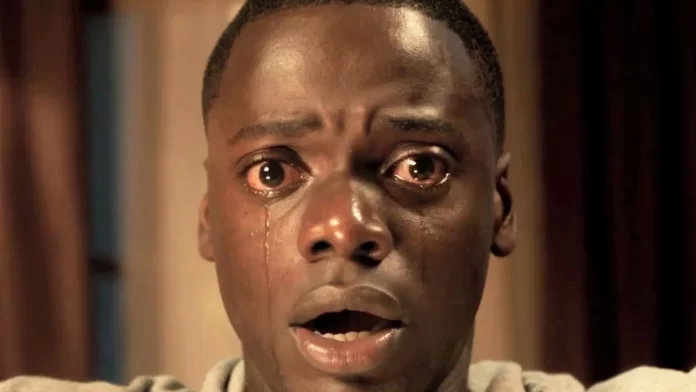 It probably hasn't reached you yet but the movie 'Get Out is so far the biggest movie of 2017 and one of the lead actors is our very own Daniel Kaluuya who features Chris Washington. The film premiered at Sundance Film Festival on January 24, 2017, and was released on February 24, 2017, by Universal Pictures.
get-out-15999-large
Daniel Kaluuya in the movie 'Get Out'
The film has since received much praise from critics and has grossed over $37 million. The Film 'Get Out' is also probably one of the very few movies that have ever managed to get a rating of 100% via Rotten Tomatoes.
kaluuya 2
Rotten Tomatoes Rating of the movie
The film seems to deal with racism, but what good are we if we simply spoil it for you? Daniel Kaluuya has featured in many films and we expect him in cinemas again when the movie 'Black Panther is released later this year where she will act alongside Florence Kasumba another Ugandan that has made us proud in Hollywood. In Black Panther, Kasumba will reprise her "Captain America: Civil War" role as Ayo, a member of the Dora Milaje and Kaluuya will play W'Kabi, a T'Challa confidant.
kaluuya 3
Movie Review
Who is Daniel Kaluuya?
daniel_kaluuya
Daniel Kaluuya is an English actor, comedian and writer of Ugandan origin. He was born in 1989 in London, England to Ugandan immigrant parents.
At 27, Kaluuya has a somewhat familiar face. You may recognize him from the British Twilight Zone-like anthology series Black Mirror, or as Posh Kenneth in the British teen comedy-drama Skins or maybe you recognize him from "Too Many Weave," his viral parody of the grime collective Boy Better Know's "Too Many Man". Perhaps you've seen him flex an American accent as Emily Blunt's FBI sidekick in the Mexican drug cartel blockbuster Sicario.
david-and-emily-sicario-1024×575
To get a glimpse of the 'Get Out' movie, follow link to the official trailer– enjoy!