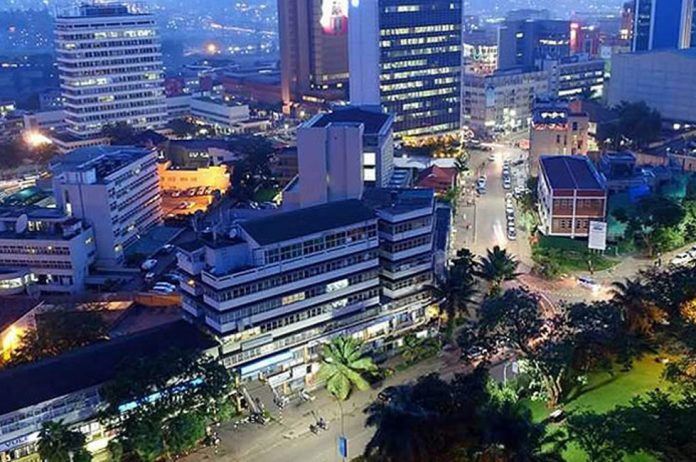 Legend traces its story to just before the colonialists set foot here. A little town in central Uganda would flourish into the pivot of the country. Kampala, a city of many tales; thriving and buzzing to the core.
It is believed that it started when the administrators from the United Kingdom (UK) declared this little place a town! Many sought it out as a business center; nearly every public transport on a long root found it's way to this little town.
But this town was no ordinary town, it had its feet spread out atop seven hills, initially known to be home of an animal called Impala. We will get to the story of the seven hills but first, how it became Kampala. So, a thriving trade, soon various dialects would soon feature and the place that was initially called Ka Impala, to mean, where the Impala are, quickly evolved into Kampala.
Yes, this little known Kampala City attracted just about the right human settlement and thus infrastructural development. In 1949, this rather busy town grew some more; so again, the administration noticed and it was granted a municipality status. But that was not all, in 1962, Uganda attained its autonomy from the UK, and with that victory came something else; a capital city!
The hills
You might have heard the phrase the 'City of seven hills', mattered in reference to Kampala, it started out that way. See, in its initial growth stages, Uganda's Capital city sat on seven hills, you know, now called the historical hills. And no, they bore no fancy names, typically Ugandan; Mulago, Kololo, Kibuli, Rubaga, Namirembe, Makerere and of course Kampala hill itself, now called Old Kampala hill.
Today however, the seven hills have had at least 18 hills curved out them. Interesting, ha? These hills are; Old Kampala, Mengo,  Namirembe, Rubaga, Nakasero,  Kololo, Kibuli,  Nsambya,  Naguru, Mbuya,  Mbuya, Makerere, Mulago, Buziga, Mutundwe,  Mutungo, Kireka,  Makindye, and Banda. Well, if you read closely, you will notice that some of the original hill names still surface that was because the locals chose to keep the names.
And for or a country with about 40 million people, nearly 2 million reside in Kampala alone. Oh, and that is not even inclusive of those that come in for a night or two of party, or purely business. That aside, how about we start with the mode of transportation which has since become an experience to reckon?
Not to forget about the fancy cabs, the motorcycle better known as the boda-boda, is an experience to write home about. These guys will maneuver through anything, to beat the city traffic jam and get you anywhere in a heartbeat. And worry not, these guys will perch together some English, however broken, and chances are, you might be called; manager. Worry not what you are, just go with it, you are in Kampala, a city where you will be called Old man aka muzeyi, by the boda-boda guy.
Interestingly though, that is not even the exciting part; see, the adrenalin rash, you experience as you cling onto a fella that leaves his life on the age, that is the thing! now that is the staff. These fellas leave their lives on the edge, bumping through a couple of potholes, breaking all kind of rules; now that is something else.
But then again, how can we talk Kampala and not talk the Kasubi tombs? See, Kampala city is hosted by a tribe called the Baganda. This tribe has a kingdom called Buganda and whose Kings are laid to rest at the Kasubi tombs. The tombs, a oozing with culture take traditionalism to the next level, complete with thatch and bamboo. If still looking for a bit more history, Kampala City hosts the Uganda Museum, art galleries and even better, the National Theatre, where you will find nothing short of Ugandan entertainment. But before you leave town, you could check-out the Independence monument, a tale of the freedom Uganda gained from then colonial master- Britain.
If architecture is what you are into, then the traditional religious spots like the cathedrals sitting still in some of the original hills will do. Grab a boda-boda, will you? Make your way up old Kampala, to the Namirembe or Rubaga Cathedrals. Or you could might want to check out the luxuriously spaced Gadaffi mosque. There's so much to see, so much to savor and so many tales to behold.