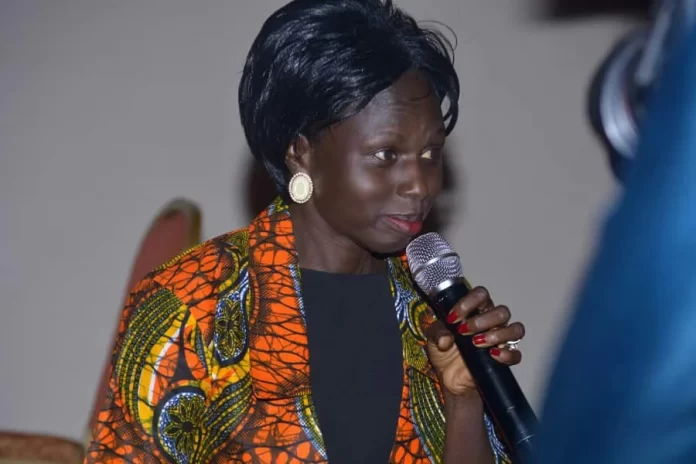 Betty Ogiel Rubanga is an author, a mother, a wife and award-winning Human Resource Practitioner. Hers is classic tale of a life that was transformed by God from being needy to being needed, from selling illicit local gin at a tender age to an international motivational speaker. She is as an inverse paranoid person who believes there is good behind every bad thing.
"I was called to inspire and bring hope into people's lives… I wrote this book to positively impact and change someone's life."
The death of her father marked the end of education for her and six siblings. "My mother was an illiterate woman who had been blessed to marry an educated man, so when he died, that was the end of everything… the end of school for my brothers." Betty was 6 years when her uncle took her from Teso to Karamoja. Growing up, she was charged with household chores and making a local brew.
"Sometimes I woke up as early as 5:00 am to do all the work so I don't get late for school… My uncle's wife made Malwa so she would involve me in the distilling process. I used to do so much work that I was nicknamed Donkey by people in Amudat." Abandoned by her uncle, she started making local brew which she sold to raise school fees for the next term. At fourteen, she was brewing and selling local gin as far as across the border.
She gets her drive to succeed from her sports background. Having represented her school on a national level, she attained success and fame as the best runner in Karamoja. "I always wanted to be at the top of my game. When you are in sports, your desire is to be the best. My endurance was ignited through sports. To win. Not to win someone else, but to be at the top of my game."
Betty Ogiel Rubanda has made a remarkable mark in communities
Betty transferred to Kangole Girls School after completing Senior One. It was at this school that the Sacred Heart Sisters took her under their wing until she finished secondary school. "I was bitten by a snake in my second term at the school. No one came to visit me in hospital, and the school did not know who to call since I had no next of kin" she says.
"I was the best runner in Karamoja, so one of the nuns picked keen interest in me and when I told her my story, she decided to put me on the needy student's scheme." When the term would break, Betty and other homeless students would stay in the school and work. "That shaped my life. If you give people things for free, they don't value them. I valued my education because I worked for it."
She pursued Social Sciences at Makerere University with the help of Professor Opio who paid her tuition, and went on to become the Senior Human Resource Officer at Total Uganda, an international petroleum company. On 9th October 2006, she was involved in a car accident that left her paralyzed for six months, mute and immobile.
Because of her impeccable performance and employment record, she was welcomed back to her job after she had recovered. "When Total bought Gapco in March, I was transferred to Gapco as the HR and Admin Manager". Now, Betty uses her story to inspire and build hope in people's lives, locally and internationally.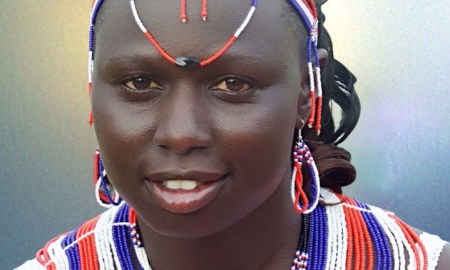 Betty is passionate about transforming lives through community engagement. She offers support to orphans, widows and needy people through a group called Noble Women.
Betty is passionate about transforming lives through community engagement. She offers support to orphans, widows and needy people through a group called Noble Women. "We seek to restore their hope. We have been there and we overcame the obstacles through hard work, hope and resilience."
She calls upon all young people who are looking for jobs to create their own work through developing their talents and passions. "We all have our work caged in us, it is our passions and gifts… Jobs have a time limit, but your work does not stop at 55 years." Betty cites the lack of mentorship and coaching as the biggest challenge to talent development in Uganda. "It takes be a deliberate effort to look out for people who can help you become better person in your chosen area."
She created the Betty Ogiel Foundation to support girl child education at a higher level in memory of her best friend Akello, who committed suicide after her father failed to raise school fees for her to join Senior Five. All proceeds from her book will go towards this foundation.
Against all odds can be found at your favorite bookshop and online at amazon.com. Call 0706477376 for to get a copy of this transformational book and change a life.